The story of Pilot Manmohan Singh
Posted Friday 10 November 2023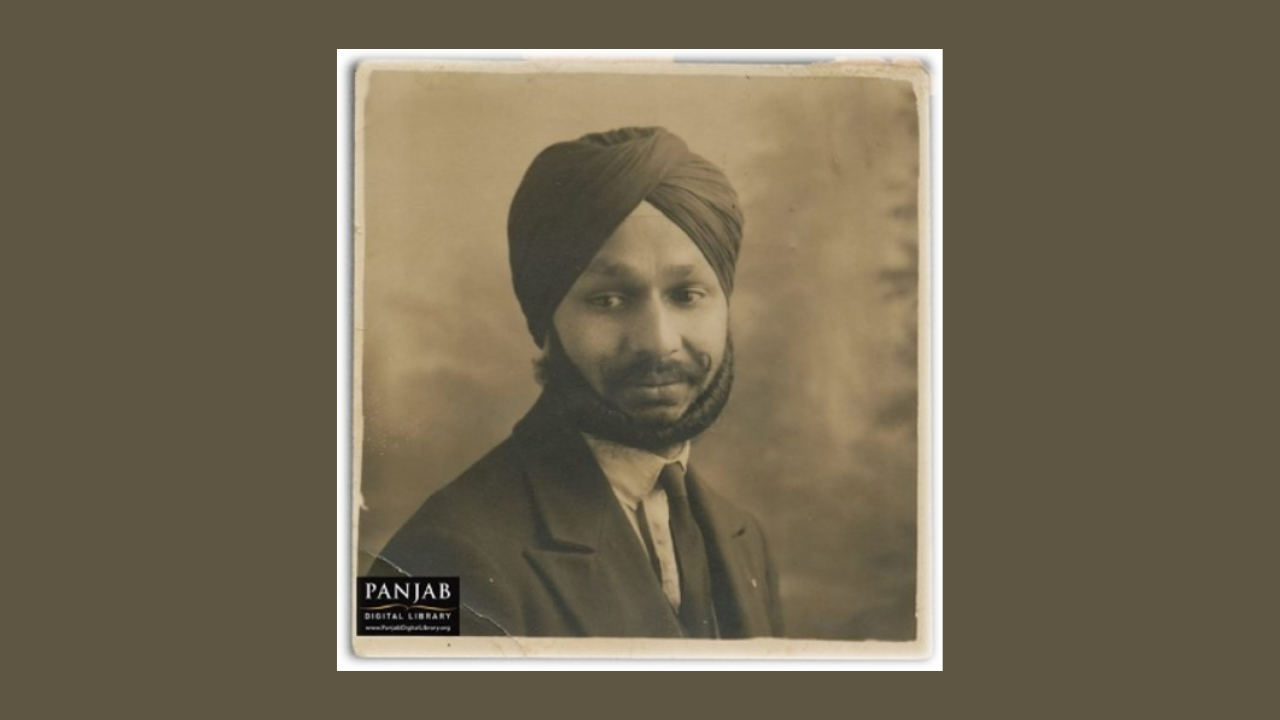 Following last week's wonderful This is Croydon event, Sikh History on the Streets of Croydon, A Little History of the Sikhs has shared this fascinating story of the first Sikh and Indian pilot to fly solo from Croydon to India.
The story of Pilot Manmohan Singh
For the Aga Khan's prize in 1930, a contest was set to be the first Indian to 'complete a flight between London and India'. Competitors had one month to complete the challenge.
Manmohan Singh made two attempts at the challenge between January and February that year. His first flight was on 11 January 1930, taking off from Croydon Airport in a single-engine aircraft, located at what is now Roundshaw Downs, but he smashed his propeller when landing at Noyon, France, the following evening. His second attempt, from Lympne in Kent, on 24 January 1930, was also abandoned before completion. After flying for six days, he reached Rome, then Naples, but thick fog forced him to land on a mountain road in Paola, 200 miles away in southern Italy, damaging his aircraft and injuring his left eye. After both attempts, he returned to Croydon.
Another competitor for the prize, R.N. Chawla, had taken off from Karachi on 3 March 1930, and had reached England in 17 days. However, he was deemed ineligible for the prize for being accompanied by another pilot, A.M. Engineer. This gave Manmohan Singh his third chance. He took off from Croydon Airport on 8 April 1930 and reached RAF Drigh Road, Karachi, on 9 May 1930, one day after the one-month deadline, losing time due to a forced landing in a swamp at St. Rambert, near Marseilles, France. The Aga Khan prize went to A.M. Engineer, who had taken off from England on 25 April and reached Karachi on 11 May. Manmohan Singh missed the prize but was the first Sikh and Indian to complete a solo flight from England to India.
Appreciating his perseverance, Maharaja Bhupinder Singh, ruler of Patiala state, compensated him for the lost prize and employed him as his chief pilot. Between 1934 and 1935, Manmohan Singh became the first Sikh and Indian to successfully complete a solo journey from England to South Africa in a light aircraft.
At the outbreak of World War II, Singh joined the Indian Air Force Volunteer Reserve as a pilot officer and was made leader of a batch of Indian Air Force pilots sent to England for training and active duty. He was given immediate command of a Sunderland flying boat with the RAF Coastal Command, hunting submarines during the battle for the Atlantic. Singh was later promoted to flying officer in the British Indian Air Force and given the command of a Catalina anti-submarine aircraft in the No. 205 Squadron for operations in the Philippines and Indonesia. Suffering heavy losses during operations to locate Japanese invasion fleets, No. 205 Squadron withdrew from Singapore and relocated to Java. When the Japanese forces invaded Java, the squadron retired first to the south of the island, and then to Broome Harbour, Australia.
The Air Force's flying boats arrived at Broome Harbour on the morning of 3 March 1942. At 9:50am, a Japanese air attack consisting of nine Mitsubishi Zeros destroyed all fifteen flying boats still on the water. 88 people were killed. Manmohan Singh was in a Catalina at the time of the attack and is thought to have survived the shelling. However, Singh could not swim and is believed to have drowned. A truly forgotten hero, Manmohan Singh died fighting for Britain, far away from his homeland, with his story interwoven with the history of Croydon.
Join us for the next brilliant Sikh History on the Streets of Croydon event early evening on Wednesday 24 January 2024 in the Braithwaite Hall. There will be a lecture by Stephen Barker on the Story of The Flying Sikh- Hardit Singh Malik, and Rav Singh will cover the story of Manmohan Singh and Croydon Airport.
With sincere thanks to Rav Singh from A Little History of the Sikhs.
Image of Manmohan Singh courtesy of Punjab Digital Library,  www.punjabdigilib.org