Croydon Public Art Commission Opportunity
Posted Wednesday 8 November 2023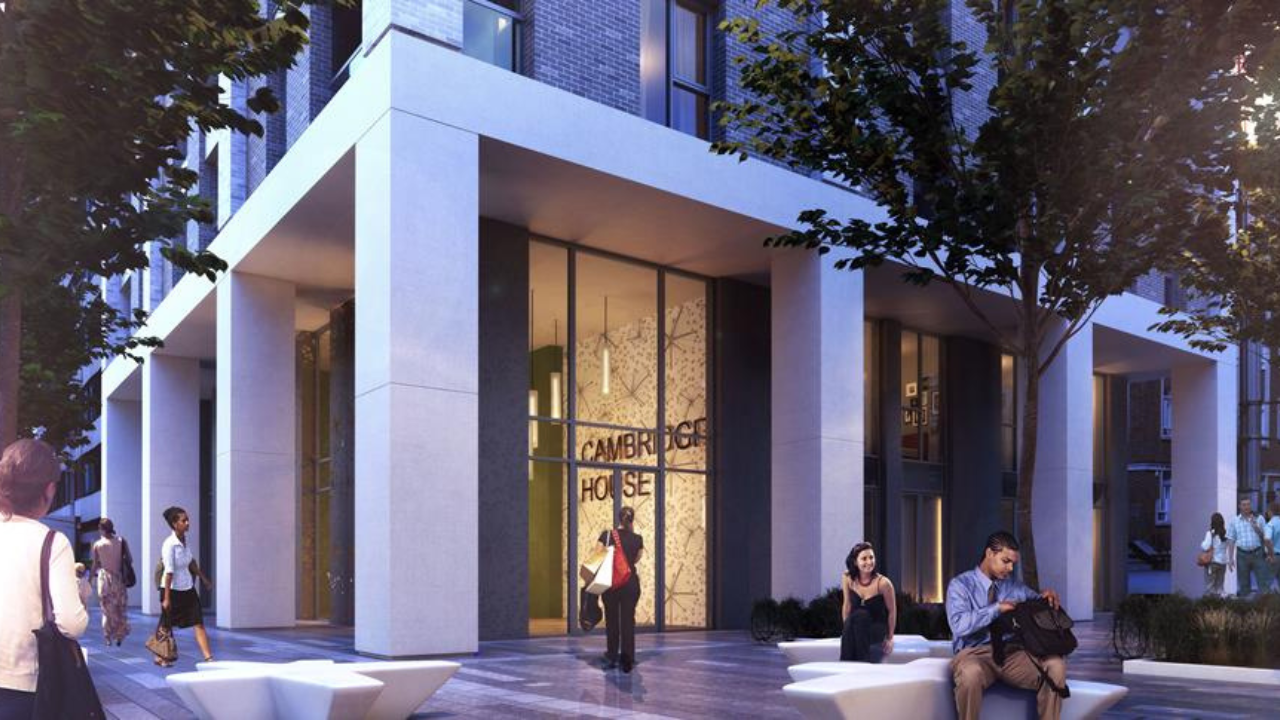 About the Development
Notting Hill Genesis are delivering Cambridge House on Wellesley Road. This strategy has been developed as part of requirements listed in Planning Permission – to satisfy planning permission 16/03368/P Condition 1 Public Art and the Public Realm Design.
Artelier Art Consultancy have commissioned a Public Art Strategy for the Cambridge House Development. Through consultation with the local community, the project team and historical research, the strategy has been developed as part of NHG's long-term investment in providing affordable housing in Croydon and bringing creative and economic benefits to the borough. At its core, the strategy focuses on the role art will play in creating a sense of place and identity in the new development, through exploring its context and engaging with diverse communities.
The Commission
The client team have reviewed the development site and identified a key location for the artwork. The scope can include the floors, seating, landscaping, lighting and other aspects.
Careful consideration should be given to the materials used, how it is installed and the long-term durability and maintenance. The artist should use their creative way of working to develop an artwork that responds to the unique historical and cultural context of the site to engage and inspire the passerby using this space. We imagine the artwork to have an element of architectural integration, as well as having an element of surprise and wonderment. We also welcome artistic practices which have a collaborative mode of working which may also engage with the community in some way.
Whilst we have certain parameters for the location and for the art to have contextual relevance, we are keen to free up the reigns and embrace the creative responses from artists. We welcome proposal from a full spectrum of disciplines, including sculpture; painting; multimedia; and installation; and many others. This opportunity is suited to both emerging and more established artists, preferably located in Croydon or with a connection to the area or site. We are not necessarily seeking artists with public art experience, rather we are more interested in the quality of the contextual response and creative potential of the ideas put forward to us.
We acknowledge that some artists may not have public art experience, but as long as they demonstrate an understanding of the challenges we are able to provide curatorial support and some technical expertise to help realise the artwork.
Find out more – download
To apply
Cover Letter – include why you are interested in the project; your initial responses to the context; and an impression of how you could envisage the direction of your artwork.
Portfolio – presentation of previous works to provide an overview of your practice.
Artist Statement – text to give us an understanding of how you work and your lines of enquiry.
Relevant work – examples of relevant commissions or exhibitions.
CV – to include biography, education, qualifications, commissioning and exhibiting experience.
Expression of interest should be emailed to talia@artelier.co.uk
Deadline for submission – 5pm 15 November 2023