Wellbeing Saturday Sessions
14th Oct - 11th Nov 2023 - The Wellness Centre, 1040-1042 Whitgift Shopping Centre Croydon, London, CR0 1LP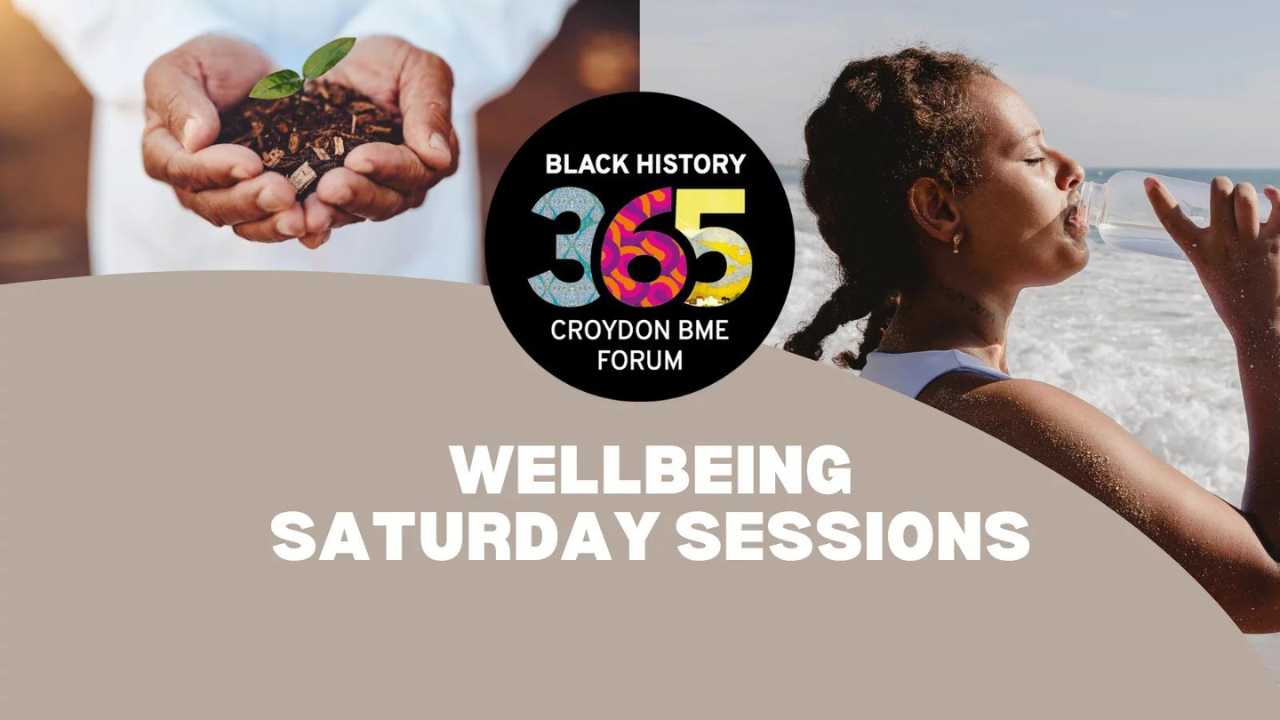 Part of Black History 365
Our Wellness Saturday Sessions take place once a month at the Wellness Centre, where we host a well-being event that helps to cultivate inner peace, nurture the mind and body, and embrace taking the time to look after your well-being.
The Wellness team are also available for one-to-one drop-ins to support people with their mental health and wellbeing.
Saturday 14th October 2023: Refresh and Recharge: Family arts and Crafts day, 01.00pm – 04.00pm
A day to unleash your imagination and embrace artistic expression to improve your well-being. In celebration of Black History Month, we will have images of inspirational people to get your creative juices flowing to create some art and craftwork. It will be a space for families to come together and be playful, whether it's to nurture your own inner child or spend some quality time with your children.
Saturday 11th November 2023:The Wonderful Story of YOU, 10:00am – 04.00pm
A safe space for people who are feeling stuck in their lives and need help with building their confidence and self-esteem. We will take you on a journey to improve your mindset and rediscover who you are with activities, worksheets, and some play for a 'wonderful' transformation. Facilitated by the Boho Goddess, Xharlotte Bennett and Juliyah Brown, author of Crushed to Sparkle and coach.
All are welcome.