Part of Desire Paths
Diana Phiri-Witty invites local people to explore the planning process – the process through which decisions get made about spaces and places – by treating it like community artwork, allowing local people and children to contribute their ideas for planning applications.
By breaking down the barriers of site ownership, viability, and policy, we'll encourage wild imagination to create 'forward stories', myths, and legends for the future of the disused toilet block in Rotary Fields, Purley, Croydon.
The output will be a new story for buildings created by the community, along with a planning application for the future of the Rotary Fields toilet block. Ideas for the future of the building will be based on input from children who use the playground and park near the block. From applications like the Purley toilet block Phantom extending their bedroom, to a toilet museum and toilet gallery, to the Rotary Fields horse hotel, the possibilities are endless and will be unapologetically proposed by the community.
There are a number of underused and disused toilet blocks in Croydon. This project aims to engage with one, in the hopes of demystifying the planning process and highlighting how other blocks – and other spaces across Croydon – could be approached in a similar way in the future.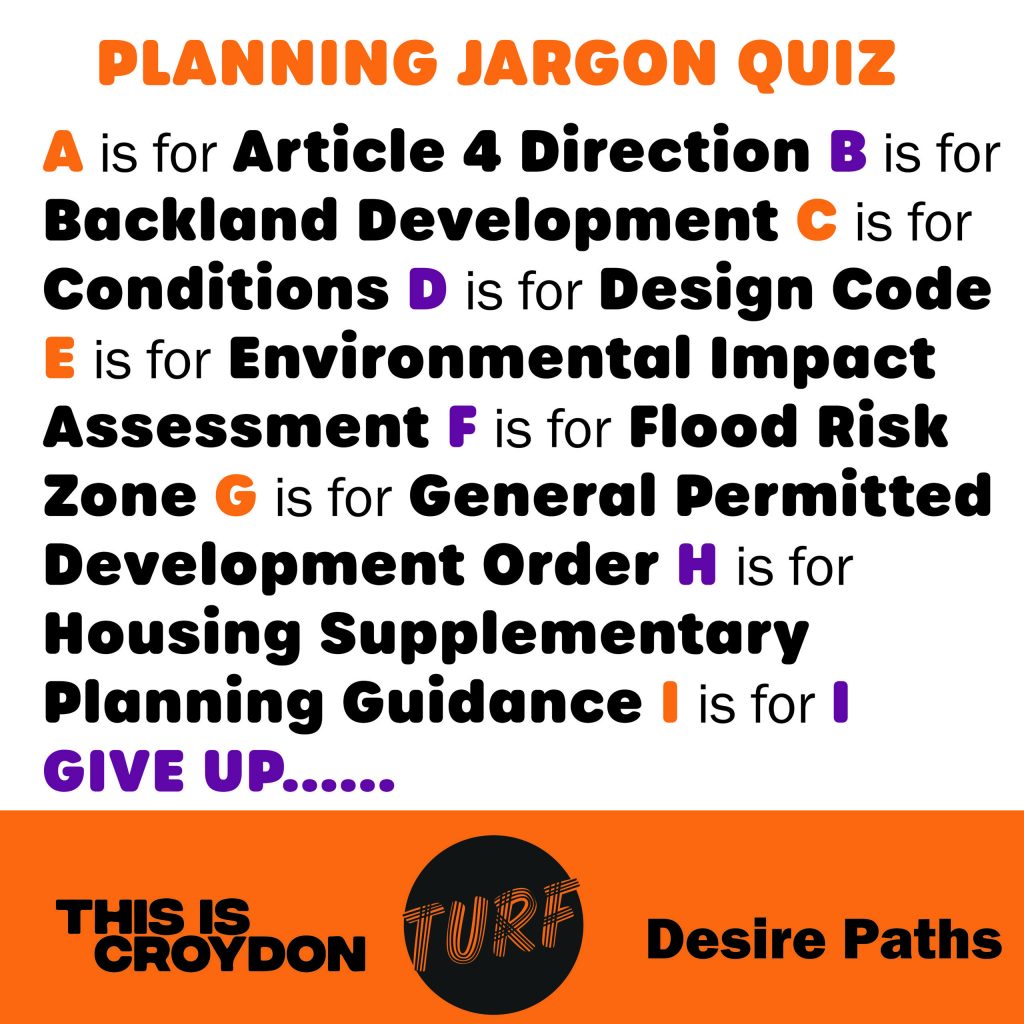 About the Artist
My name is Diana. I am an urban designer, illustrator and surface pattern designer and for a time I worked as a planner and a regeneration manager for Croydon Council. I am also a Croydon resident and I have lived in the area for 10 years and love it well and know it well. Not to sound too cheesy but Croydon is where I broke out and started exploring my love for pattern and experimenting with art and illustration and breaking the academic mould of architecture I had been taught. It is a pleasure to now challenge the moulds of traditional planning through this project. @diana_phiri_witty
Find out more