The Front Room and The Freedom Band UK
5th Oct 2023 , 7:30pm - Ashcroft Theatre, Fairfield Halls, Park Lane, Croydon CR9 1DG
Book your tickets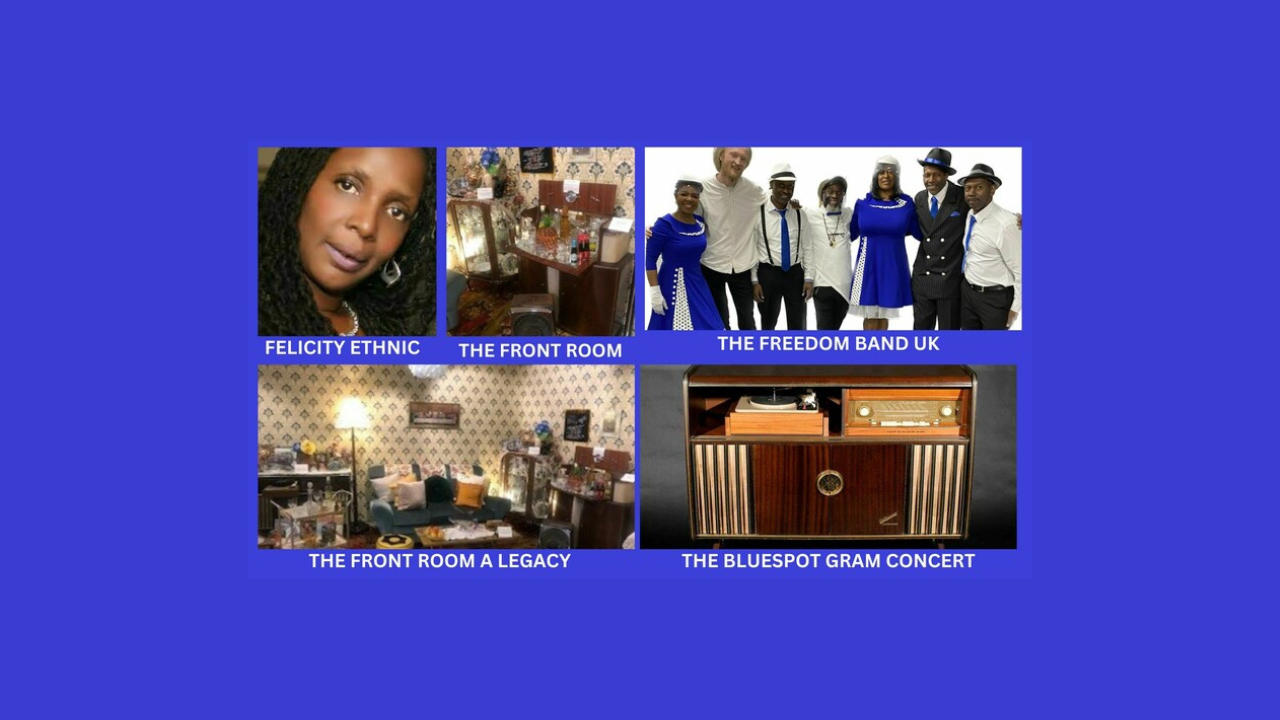 Celebrating the Windrush 75 Anniversary with two shows in one night!
Act One- The play The Front Room A Windrush Legecy
Sunday afternoon in the front room of this Windrush family. With aunty Viv and family visiting the house, Mother opens The Front Room , the Bluespot Gram is tuned on, the glass fish is dusted, the axminister carpet is hoovered and the Guinness punch is made. Experience this very funny Sunday afternoon in this Windrush Front Room.
Act Two –The Freedom Band – Bluespot Gram Concert
Enjoy the sounds of the Windrush era with this international live band dressed in their Sunday best playing songs from The Front Room Bluespot Gram.
Enjoy Yourself, My Boy Lollipop, Kington Town, 54-46 was my number, Leaving Rome, In Paradise, Dat, Jim Reeves, Ace Cannon, Nat King Cole to name a few….
Put on your dancing shoes! wear something from the 1960/70s were going to "drop-foot" in the Front Room.