Super Normal Extra Natural
12th - 14th Jan 2024 - Whitgift Square, Whitgift Shopping Centre
Book your tickets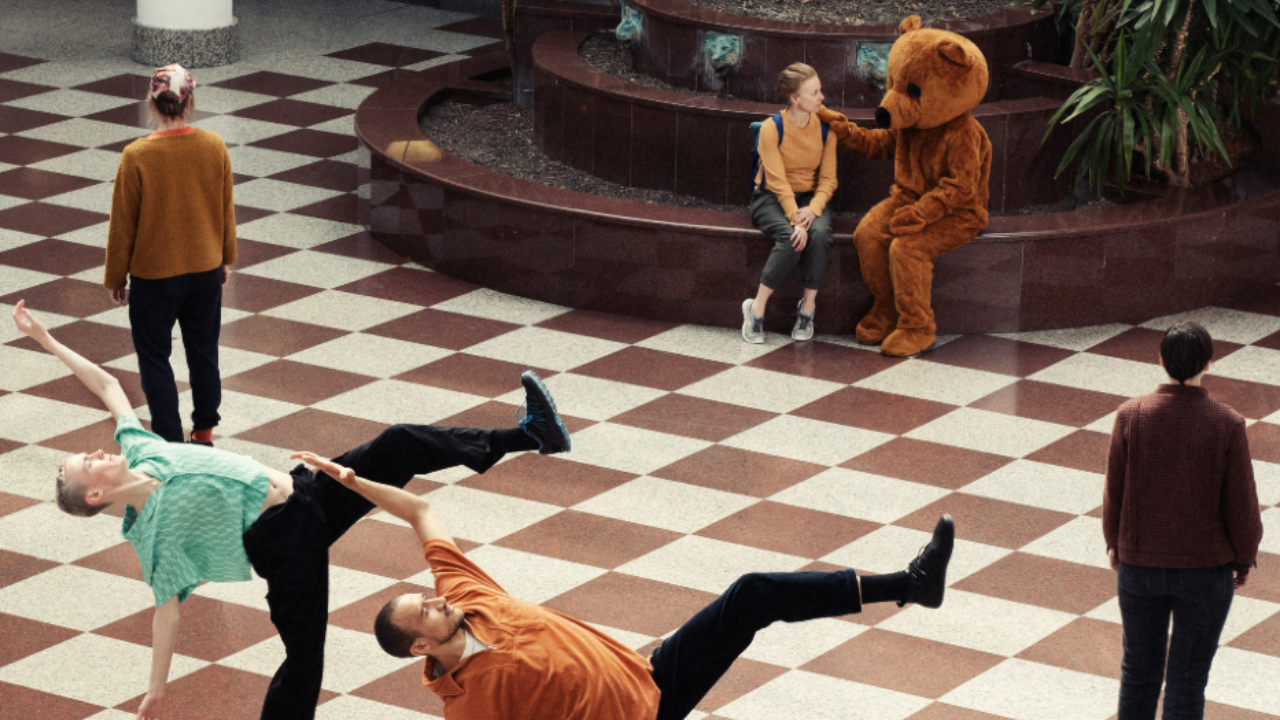 A takeover of Croydon's Whitgift Shopping Centre
By Requardt & Rosenberg
Join as an audience assembles in Whitgift Shopping Centre, in the heart of Croydon. A couple browse the shop windows. Two men join the queue for a coffee. A bag of shopping is left forgotten on a bench. Someone wishes they were somewhere else. The ground softens, shop fronts melt away, from the distance a song begins to seep from cracks in the floor. Someone, somewhere starts to move.
Experience Whitgift Shopping Centre from a whole new perspective. Using headphones to connect to music, audiences become a part of a surreal world that blurs the boundaries between reality and performance.
Super Normal Extra Natural is a new, community-based performance made with the people of Croydon, from the creators of experiential performances Future Cargo and DeadClub™. Dancers and singers are joined by Croydon locals to take over Whitgift Shopping Centre in this unique, intimate and constantly surprising dance spectacle.
Credits
Super Normal Extra Natural is co-Produced by The Place.
Commissioned by London Borough of Culture, The Place and Stanley Arts. Supported using public funding by the National Lottery through Arts Council England. Super Normal Extra Natural is supported by Whitgift Centre.
Direction and Choreography: David Rosenberg and Frauke Requardt
Composer: Dave Price
Sound Designer: Mike Winship
Costume Design Supervisor: Kate Bunce
Rehearsal Director: Valentina Formenti
Dancers: Ruben Brown, Alexander Henderson, Temitope Ajose-Cutting and Anwar Russell
Production and Stage Manager: Rachel Bowen
Audio Describer: Willie Elliott
Company Producer: Nina von der Werth
Company Manager: Katherine Hurley
Assistant Stage Manager: Ella Kennedy