Oratorio of Hope
1st - 2nd Apr 2023 , 7:00pm - 7pm, Fairfield Halls, Park Lane, Croydon, CR9 1DG
Price Tickets available from £5.50 (inclusive of fees and service charges)
Book your tickets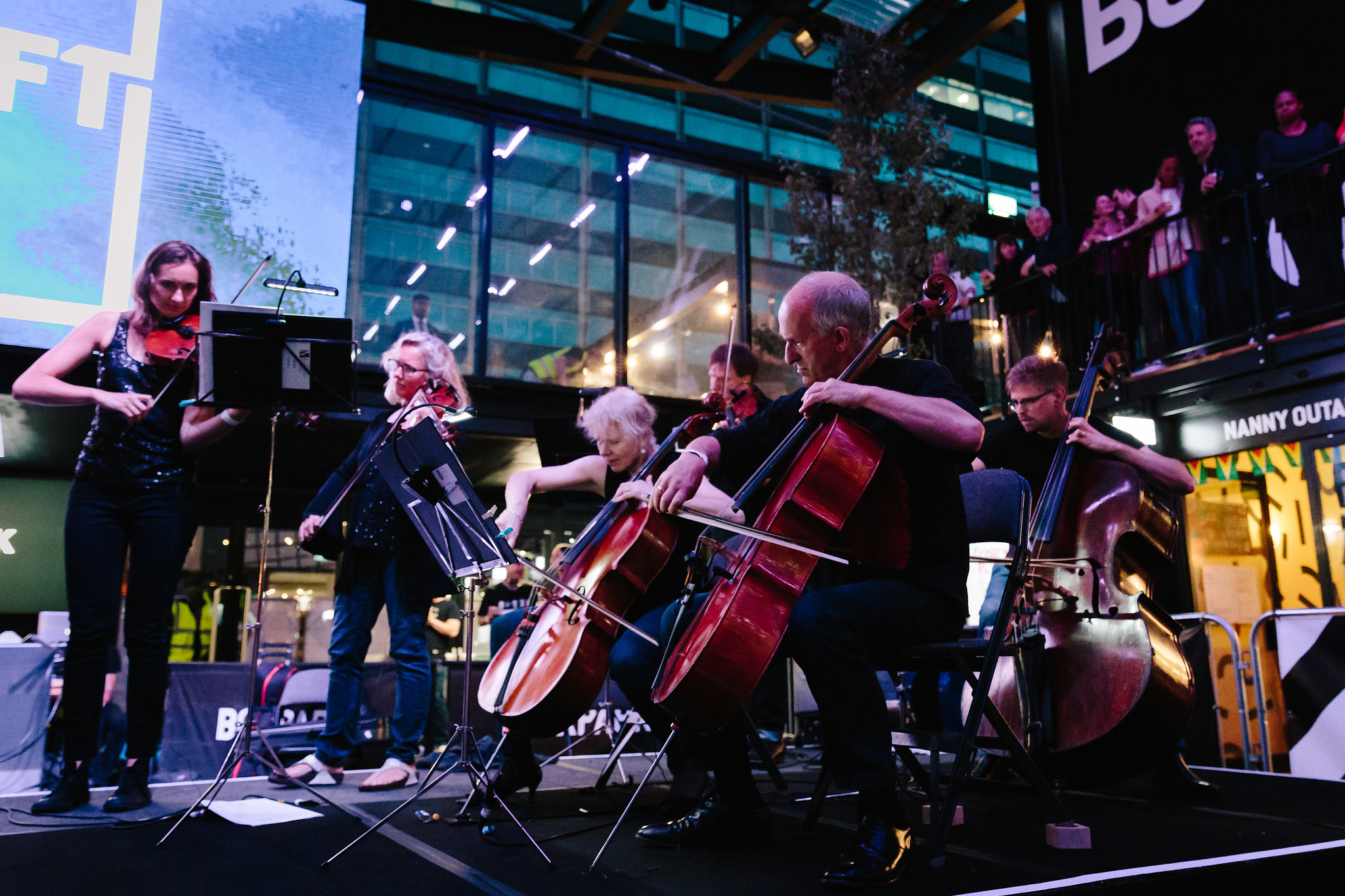 A feel-good celebration of all things Croydon, through music, dance and film
Opening event for This is Croydon, London Borough of Culture 2023
Don't miss the opening event of This is Croydon, London Borough of Culture 2023.
London Mozart Players (LMP) are celebrating all things Croydon with the Oratorio of Hope: a brand-new commission which puts the Croydon community at the heart of the performance. This spectacular event showcases the very best of Croydon's talent through music, spoken word, song, dance, film and visual art.
This exciting piece has been created in collaboration with artists from across Croydon. It is inspired by a poem by Shaniqua Benjamin and as well as LMP features artists from different traditions including Silvastone and Subrang Arts to celebrate Croydon's year as Borough of Culture.
This celebration of Croydon's creativity and its stories of hope for the future have informed the music, dance, art and film that run throughout the piece. Each section will showcase a different artist or community who will reflect on their experiences of what Croydon means to them. The grand finale will include over 250 school children from around the borough coming together on stage.
Who's involved?
Shaniqua Benjamin (Croydon's Poet Laureate)
Crisis Skylight Croydon Singers
Croydon Music and Arts (CMA)
Croydon Voices Community Choir
Riddlesdown Collegiate
Composers:
More about the artists and their contributions
Silvastone
Silvastone is a Croydon-based Afrobeats artist/producer whose unique sound is a creative hybrid of influences from his West African heritage, UK upbringing and international travels. He's working with composer Fiona Brice to write a song for the Oratorio.
Agudo dance company
Agudo and composer Sarah Freestone have created a movement inspired by Shaniqua Benjamin's specially commissioned poem, For Us and We. It explores the cycle of life, and ends full of hope for the future.
Subrang Arts
Subrang Arts are dedicated to the promotion and development of Asian art and culture in a multicultural society. In the Oratorio, Subrang dancers and musicians on tabla, sitar and Indian flute will perform alongside the orchestra.
Croydon Music and Arts
Over 250 students from schools across the borough will perform a spectacular finale by composer Jeff Moore, with players from CMA ensembles and a mass Children's Chorus.
London Mozart Players
LMP are Croydon's resident orchestra, based at Fairfield Halls. They will be on stage in every movement and are excited to be performing alongside talent from across the borough in this celebration of Croydon's creativity.
Tarik O'Regan
Tarik is a Grammy-nominated, Croydon-born composer who has also been commissioned to write music for His Majesty the King's coronation. He's written the musical theme on which the whole Oratorio is based.
Free showcase event
On Sunday 2 April LMP are hosting a free afternoon showcase in the public open spaces of Fairfield Halls, featuring local talent from across Croydon. There will be choirs, sea shanties, solo performers, dance groups and bands. Come and join us for this feel-good weekend celebration of Croydon's rich and varied cultural heritage!
Find out more