Mozart at the Minster
11th Nov 2023 , 7:00pm - Croydon Minster, Church Street, CR0 1RN
Price Entry by donation to Lives not Knives. £15 suggested, via Eventbrite or on the door.
Book your tickets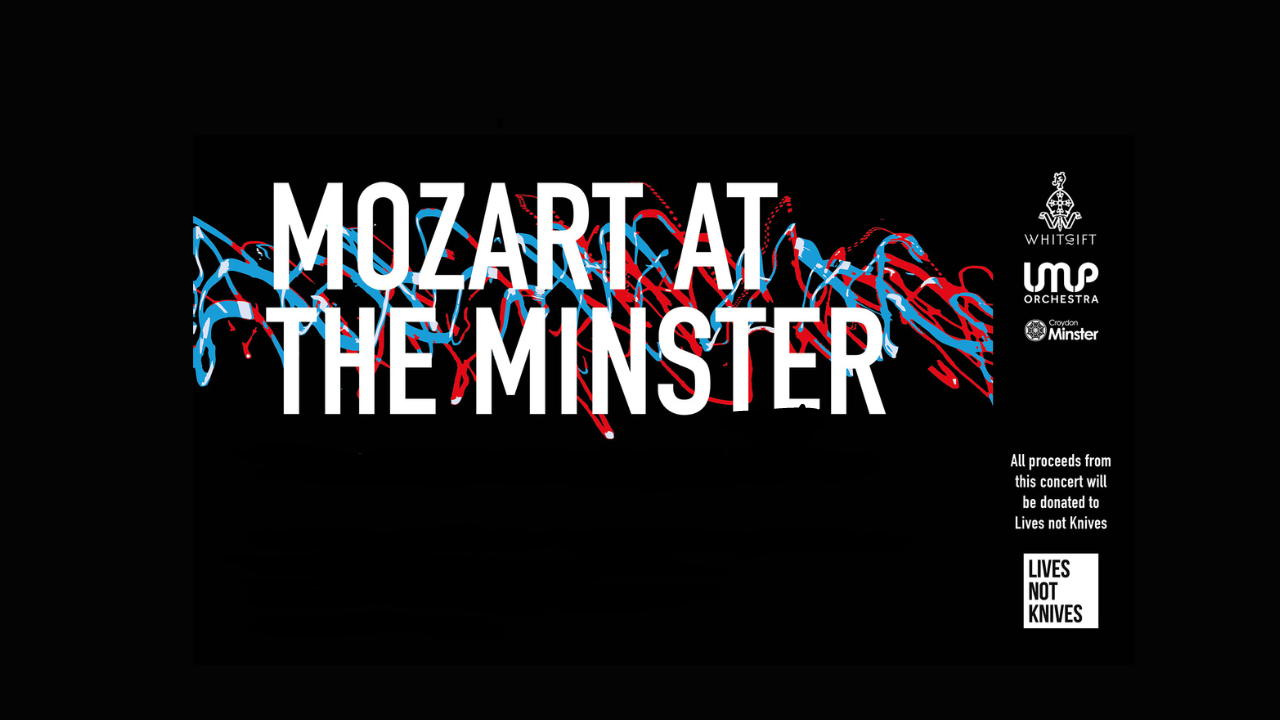 On Saturday 11 November at 7:00PM Whitgift School Music Department, Whitgift Chamber Choir, and the Choir of Croydon Minster will present a mesmerising performance of music by Mozart in Croydon Minster.
The evening will feature the Piano concerto in D minor played by three Whitgift School pupils – Lucian, Ethan, and Kayden – as well as Mozart's timeless and poignant Requiem, all accompanied by the London Mozart Players. Mozart's Requiem is one of the most famous pieces in the world; it has been featured in many films including The Godfather and Amadeus, and more recently in The Crown.
In view of the recent tragic events that have shaken our entire community to the core, all proceeds from the concert will be donated to LIVES NOT KNIVES. Based in Croydon, Lives Not Knives is an innovative, award winning, youth-led charity that works to prevent knife crime, serious youth violence and school exclusions by engaging, educating, and empowering disadvantaged young people and supporting them to enjoy their lives and improve their future prospects.
We have suggested a donation of £15 through Eventbrite, although you are welcome to give as much as you feel able to support the wonderful work of this local charity.
The Choir of Croydon Minster
Whitgift Chamber Choir
London Mozart Players
Sophie Garbisu, soprano
Annie Gill, mezzo-soprano
Nicholas Mulroy, tenor
Hugo Herman-Wilson, baritone