Merrily We Roll Along
26th - 29th Jul 2023 - The Mitre Theatre Trinity School CR9 7AT
Book your tickets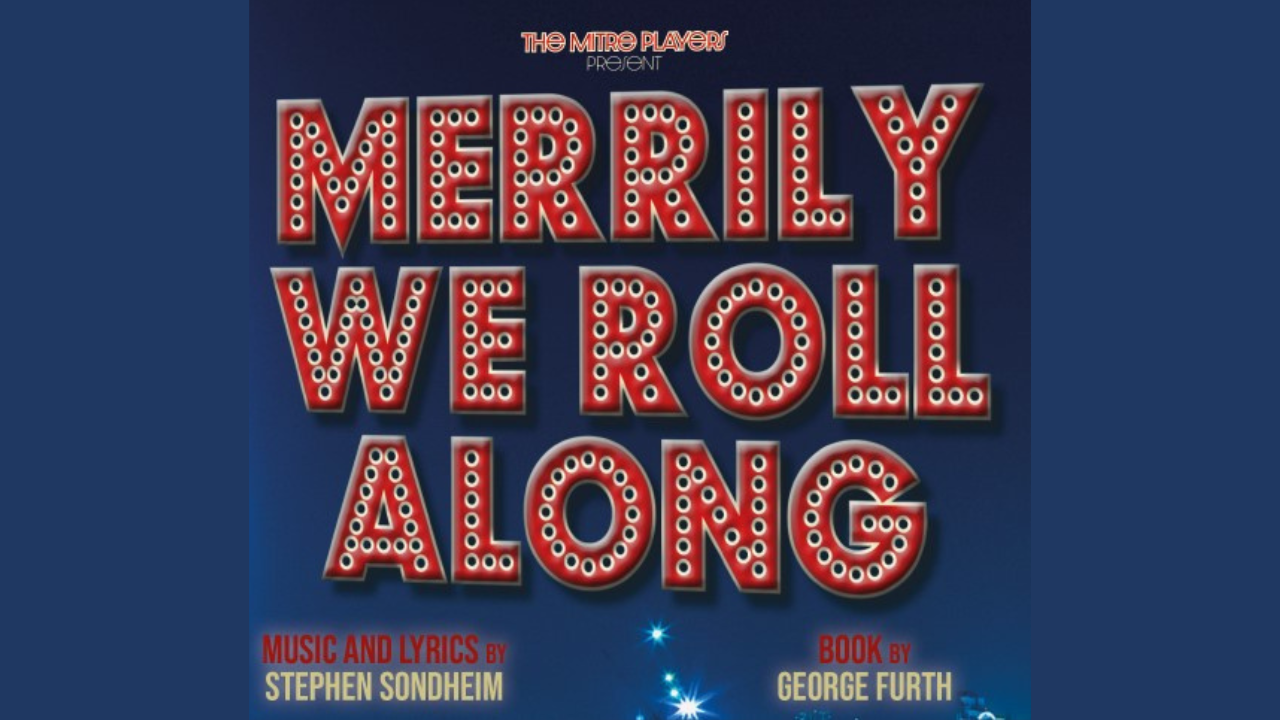 Merrily We Roll Along, with a book by George Furth and lyrics and music by Stephen Sondheim, is based on the 1934 play of the same name by George S. Kaufman and Moss Hart. It tells the story of what happens when friendship is tainted by ambition – In reverse.
The show starts at the end of the story, in the late 1970s, when we're introduced to the three central characters, each damaged in their own way and with the bond between them apparently irreparable. We then travel backwards through time, watching the moments of their lives that led them from young 60s idealists who shared the same dreams to bitter artists wondering what might have been.
The end of the show marks the beginning of their story where everything seems possible, even though we already know how things finish. Exploring friendship, compromise, and the high price of success, this is a poignant and emotional contemporary story about the importance of staying true to one's ideals. With a brilliant "Broadway-style" score and that deep insight one expects from any Sondheim endeavour, Merrily We Roll Along is a spirited and moving cautionary tale for anyone who has ever pursued a dream.
Come and join The Mitre Players as we roll along (merrily!) through the twists and turns to bring you a spectacular evening's entertainment. With a talented cast and the irrepressible Kevin Gauntlett (and irreplaceable Colin Warnock!) at the helm, this is definitely not one to miss!