Made In (India) Britain
19th Oct 2023 , 7:30pm - Stanley Arts - Society Room
Book your tickets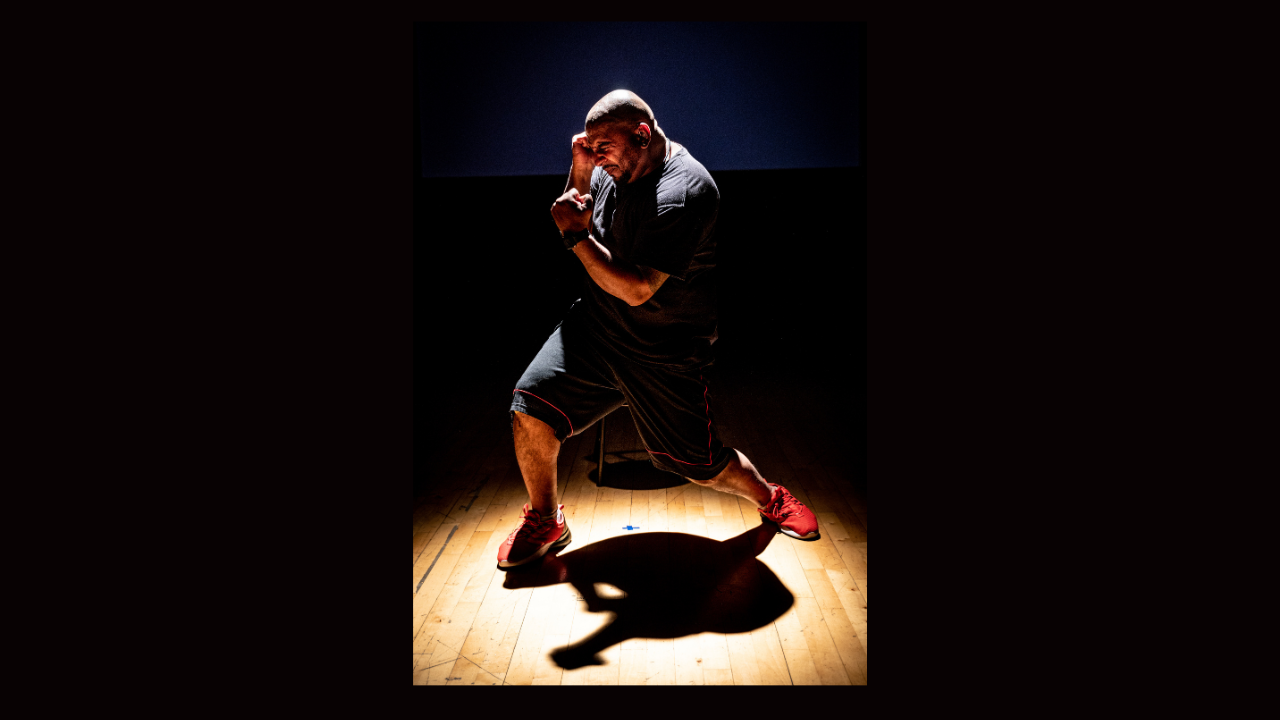 Part of A Bit of a Do Festival
Since leaving home in Birmingham, Rinkoo Barpaga has been determined to find somewhere to settle. Along the way, he's encountered racism and discrimination, and has begun asking himself: "Where do I belong?" Made In India Britain is an insight into one man's life, as he tries to work out exactly who he is. Join him as he delves deep into past experiences in order to discover his true self and a place he can finally call home. Performed by Rinkoo in British Sign Language, with a live voiceover provided by an actor. Supported by the Pleasance's Generate Fund.
⭐⭐⭐⭐⭐

'I cannot praise this show enough…'

Adventures in theatre land
⭐⭐⭐⭐

Barpaga possesses a remarkable talent for humour'

West End Evenings
What will you experience?
The performance is traditional theatre seating, with the audience facing the stage. Rinkoo will be telling his story to the audience in British Sign Language with live spoken interpretation taking place offstage for hearing audience members
Access Information
For this event, the following access provision will be available:
This piece is performed in British Sign Language, with live voice over in spoken English performed from offstage.
Captioning for this performance is available through your smartphone via Difference Engine.
Step-free access throughout the venue
Accessible toilet within the venue
This is a relaxed performance, meaning audience members can come and go and make noise as needed.
Content warnings and age guidance
Age guidance: 14+
Content warning: Verbal descriptions of racial discrimination and racial abuse
About the artists
Rinkoo Barpaga is a multi-disciplinary artist with a keen visual eye. In 2015 Rinkoo turned his stand up comedy into a theatre production and in 2022 Rinkoo was awarded a Pleasance Theatre, Generate commission to produce his second one-man show Made In (India) Britain. Rinkoo is produced by Deaf Explorer.
Show credits
Writer / Actor: Rinkoo Barpaga
Director: Tyrone Huggins
Dramaturg: Daniel Bailey
Actor / Voice over: Mathias André
Captions: Warren Murray
Lighting Design / Stage Management: Tom Clutterbuck
Sound Design: Mark Fenton
Bilingual Performance Consultant: Kam Deo
Producer: Deaf Explorer
BSL Interpreters: Olivia Whitter & Winston Denerley
Supported by Arts Council England