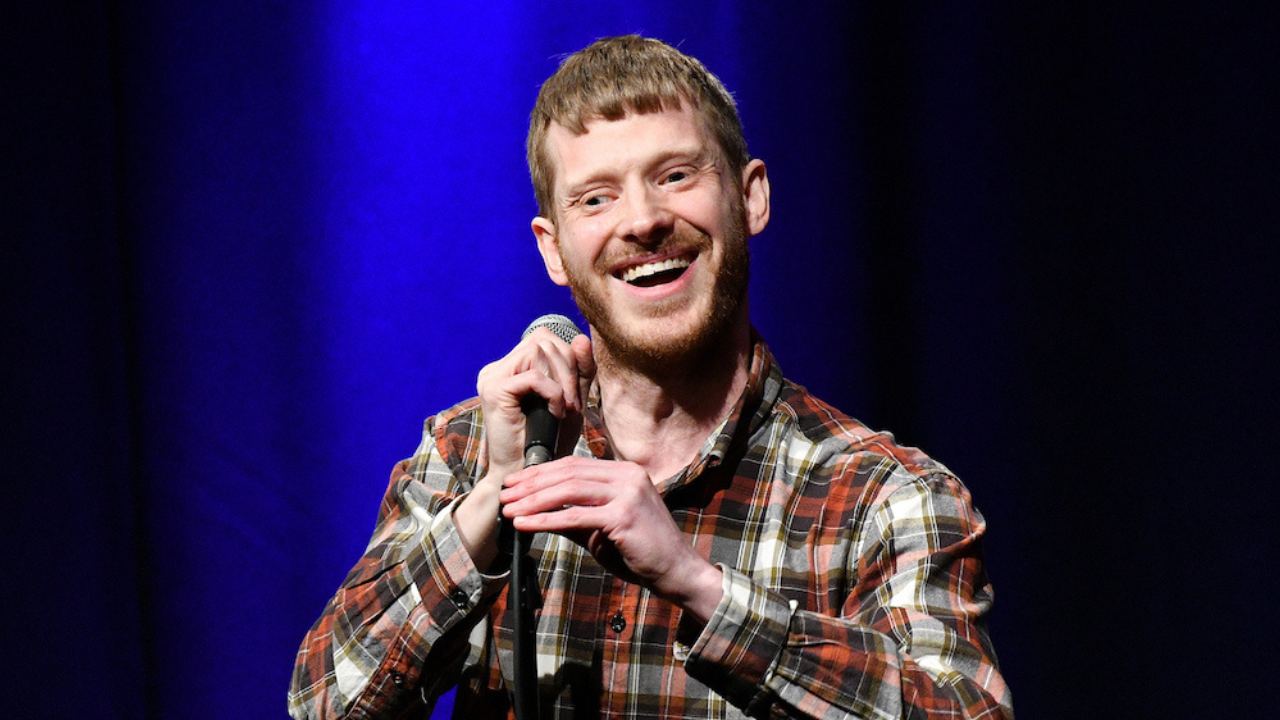 Laugh-Able Comedy Night is an Award-Winning, Accessible and Hilariously Heart-Warming Comedy Night Showcasing the best and most up and coming Disabled Comedians on the Circuit.
Run by the fantastic Autistic Comedian Mark Nicholas "Impressively Skilled" (The Scotsman) Mark will introduce some rising stars of the comedy scene such as:
David Eagle "a comic tour de force." (The Guardian), Alex Gibbon (Forbes Top 10 Recommended LGBTQ+ at Edinburgh Fringe for their show "Fat, Femme and Crippled") and headline act, Don Biswas "A phenomenal gag teller with an engaging stage persona" (Broadway Baby).
What will you experience?
A comedy night in which acts will perform material on stage and may talk to audience members with their permission to create a friendly and engaging atmosphere.
Access information
For this event, the following access provision will be available:
Performance BSL Interpreter
Front of House BSL Interpreter
Step-free access throughout the venue
Accessible toilet within the venue
This is a relaxed performance, meaning audience members can come and go and make noise as needed.
Content warnings and age guidance
Age Guidance: 18+
Content warning: this performance includes some use of strong language.
About the artists
Mark Nicholas is an Autistic stand-up comedian and workshop leader, Winner of the Amateo Award for Cultural Activities for Laugh-Able, Winner of the ND Review Disabled Champions Award and a Comedy Store Manchester King Gong Winner 2021, earning him recent performance spots at the Comedy Store London.
Laugh-Able is a mixed bill comedy event based at Redbridge Library in Ilford, that gives a platform to comedians with disabilities and mental illness and presents top headliners such as Robin Ince.
Mark is the co-host of Blue Badge Bunch, a critically acclaimed, groundbreaking, disabled-led game show for all ages funded by Arts Council England, and co-host of Disabled Cants, a disability stand-up compilation show which received critical acclaim at the Edinburgh Fringe in 2023.
Alex Gibbon
Fresh from a busy Pride Circuit, Alex's show "Fat, Femme & Crippled" had a phenomenal 6 show run at this year's Edinburgh Fringe Festival.
"When I drive my mobility scooter on stage, I navigate the intersection between disability and queer culture. Discussing everything from breaking down societal stereotypes, to hilarious medical mishaps."
Following their first show's feature length debut at Edinburgh Fringe: they have been reviewed in both Playbill, as well as Euro News in their top 20 shows to see at the Fringe. This is on top of also having mentions in Euan's Guide, Binge Fringe magazine, and Forbes: who categorized them in their Ultimate List Of LGBTQ Shows At Edinburgh Fringe 2023.
David Eagle
In 2018 David began performing stand up comedy. He was awarded the New Act Of The Year prize at 2018's Nottingham Comedy Festival. In 2019 he won Bath Comedy Festival's New Comedian Of The Year and the Leicester Square Theatre New Comedian Of The Year. In 2022 he performed stand up on BBC Radio 4's topical comedy programme The Now Show. He frequently supports Boothby Graffoe. He also starred in Tony Law and Phil Nichol's improvised 2019 Edinburgh Fringe show.
"a comic tour de force." (The Guardian)
"Brilliant, nuts, heartily recommend" (Rufus Hound)
"David Eagle is a genuine stand up rookie phenomenon! Looking forward to hearing more." (Reginald D Hunter)
"just seen the future of stand up comedy and his name is David Eagle" (Boothby Graffoe)
Don Biswas
A politically charged gag merchant who likes to cover a wide range of subjects including his Asian upbringing, his neurodiversity as someone with dyspraxia, ADHD, and ASD and even the most important of topics.. conspiracy theories. Don has gained huge admiration off all corners of the circuit.
Don is now a regular face in comedy clubs across the UK. Alongside that Don recently recorded a comedy special for BBC Radio 4 entitled 'Neurotopical' and has appeared on Radio 4's 13 Million Club, Rosie Jones's Boxticker as well as UKTV Digitals Rosie Jones's Disabled Comedy Extravaganza and BBC Onlines Future Food Stars
His unique style has seen him support John Williams on tour, perform in the USA (Silicon Valley & New York) & Switzerland
"His fresh takes on current affairs are consistently hilarious. This will be the first time many audience members would have laughed with, and not at, a conspiracy theorist. at more solemn moments, his sincerity cuts through the jovial atmosphere to reveal a great intellect, and an ability to correctly and resonantly sum up a certain political reality. clever, funny and insane."
Hecklers Comedy Club
"Don Biswas put more emphasis on slick one-liners, which made much of his Asperger's and Asian background"
London is Funny
"By the quality of his jokes alone, including a choice one about a corporate gig for the DWP, Biswas is the show's star turn."
Hecklers Comedy Club
Maple Zuo
Maple has been doing English headliner shows all across Asia since 2017. In 2020, She was interviewed by BBC cultural front line and Six Stone Magazine to share her comedy experience.
Show credits
Co-produced by Ingenious Fools