IF YOU'VE SEEN IT YOU HAVEN'T SEEN IT
1st - 3rd Sep 2023 - The Foyer, Fairfield Halls, Park Lane, Croydon CR9 1DG
Price : free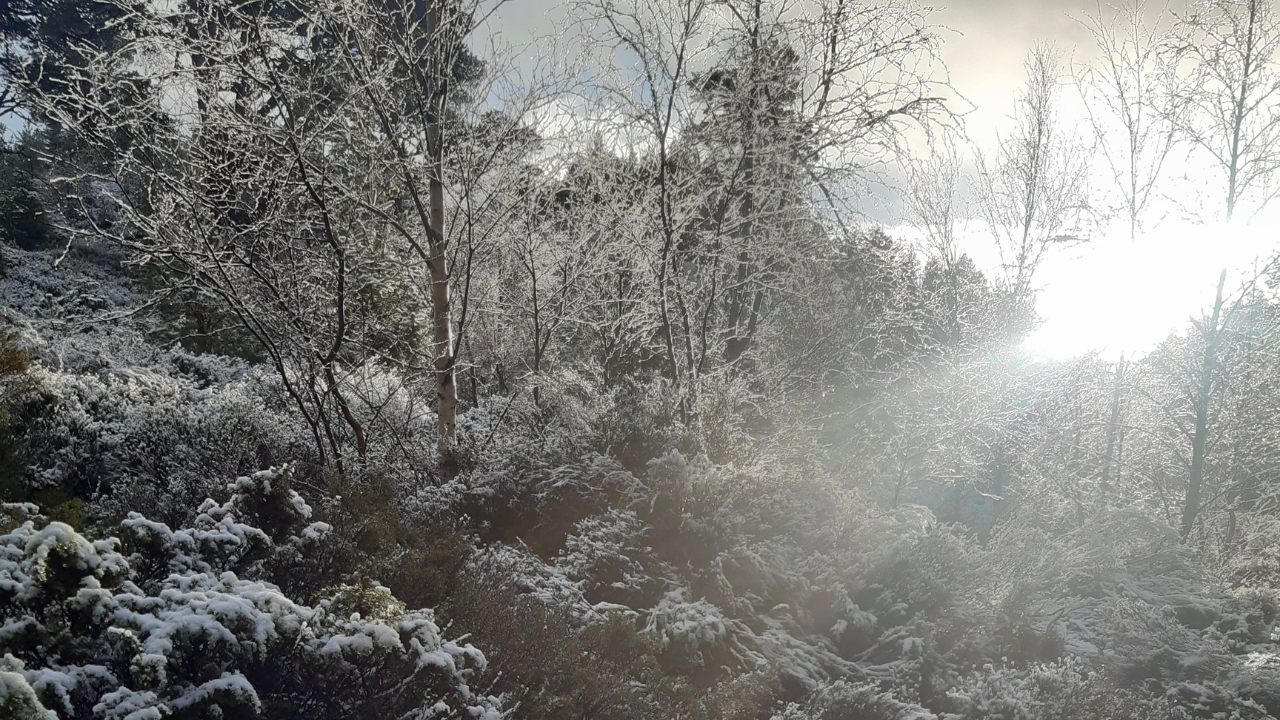 An audio guide leads its listener through a series of images. A character in itself – the guide takes on the role of an unreliable narrator with a shifting tone: at times direct, at points abstractly poetic, and sometimes reflective. These inconsistencies and fluctuations in approach conjure up questions around the ways in which our eyes and our minds often sit at odds with each other – does the audio match up with what our own vision makes of the photographs? How many ways can an image be read? Is seeing really believing or is the old adage flawed?
From "the massive quiet" to the domestic details, Renton renders strange, wonderful and questionable something most of us experience to varying degrees each day; looking. She has woven artworks across different senses which exist as both challenges and invitations, all with an edge that feels manageable. – Elspeth Wilson, Disability Arts Online
Writer and photographer – Ellen Renton
Funders / supporters – Disability Arts Online and the Edwin Morgan Trust
With thanks to AGITATE Gallery and Emily Nicholas
What you will experience
Photographs will be exhibited on walls / tables. Audience members will be able to access the audio guide on their own phones, and move around the exhibition at their own pace.
Access information
Important access information: Everyone is welcome to this performance.
On Friday evening only Guide Dogs will be looked after by our volunteers in a separate area due to the artist having a severe, life-threatening allergy to all dogs.
If you would like to attend this performance with your Guide Dog please contact lila@drunkenchorus.co.uk to discuss how we can facilitate this safely.
For this event, the following access provision will be available:
Roaming BSL Interpreters. To book time with an interpreter for this event, email: lila@drunkenchorus.co.uk
Print-outs of poems
Poems available in audio form via QR code
This is a relaxed event
Step-free access throughout
Accessible toilets closeby
Audio Describers will be available across the festival to support with guiding, touch tours and describing on an on-demand basis. To book time with a describer for this event, email: lila@drunkenchorus.co.uk
A Wellbeing Hub and breakout space is available within the venue.
Please note: some access resources such as; easy read information and pre-recorded audio description will be available across the festival via QR codes. We recommend bringing your smartphone and a pair of earphones if you would like to access these resources.
About the artist
Ellen Renton is a poet, performer, and theatre maker from Edinburgh. She is a former recipient of both the Unlimited Emerging Artist Award and the R&D award, which supported her solo theatre show Within Sight and a multimedia installation about home and family history respectively. In 2021 she released her debut poetry pamphlet with Stewed Rhubarb Press and was awarded a Scottish Emerging Writer residency at Cove Park. She regularly collaborates with artists from other disciplines, including electronic musician Lord of the Isles, filmmaker Douglas Tyrrell Bunge, and movement director Rachel Drazek.
Ticket information
This exhibition is free and unticketed – just turn up!