 Hannah Maxwell / Nan, Me and Barbara Pravi
An epic tale of care, crisis and the Eurovision Song Contest.
In 2021, Hannah Maxwell moved back to the Home Counties to care for her terminally ill grandfather.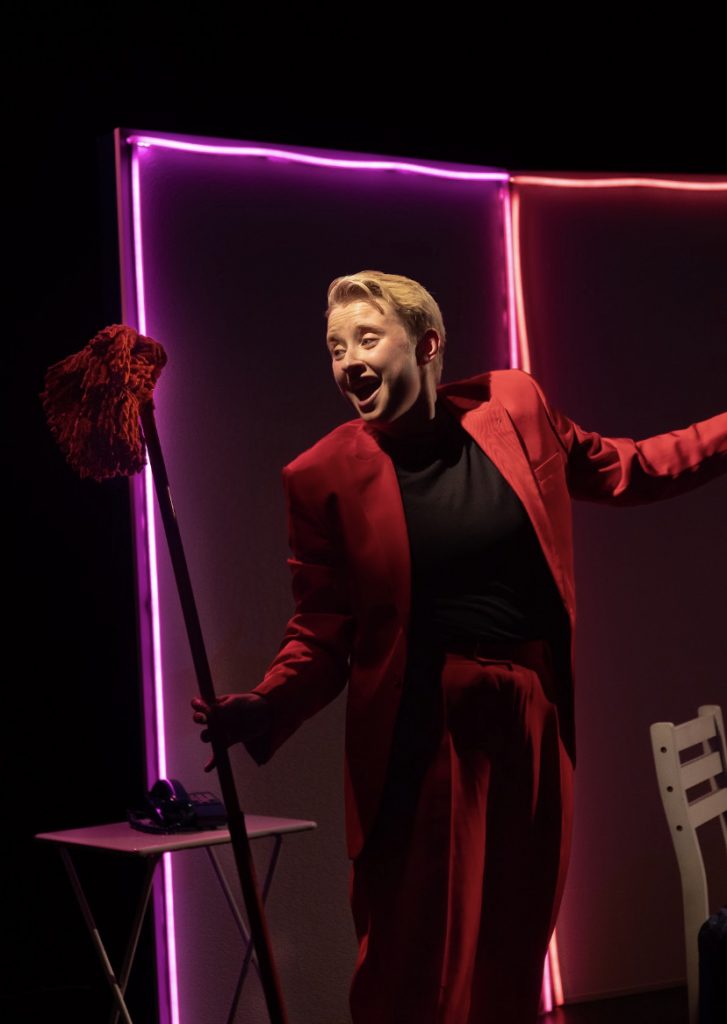 But this show isn't about that. It's about France's Eurovision star Barbara Pravi, who's just lovely.
In between cooking, cleaning and Countdown, Maxwell escapes into an intensifying fantasy of ballroom dances, heartfelt ballads, Parisian cafés, fluent French and definitely-not-creepy plots to engineer a meetcute with a random foreign celebrity. It's La La Land meets Mission Impossible meets Hannah's nan.
Winner of the Summerhall Lustrum Award
Nominated for the BBC Popcorn New Writing Award
⭐⭐⭐⭐⭐ "A masterclass in storytelling"

Time Out
⭐⭐⭐⭐⭐ "An outstanding production, beautiful, funny and sad."

Scottish Field