Dance Festival Croydon – Stanley Arts
1st Oct 2023 , 7:00pm - Stanley Arts, 12 South Norwood Hill London SE25 6AB
Book your tickets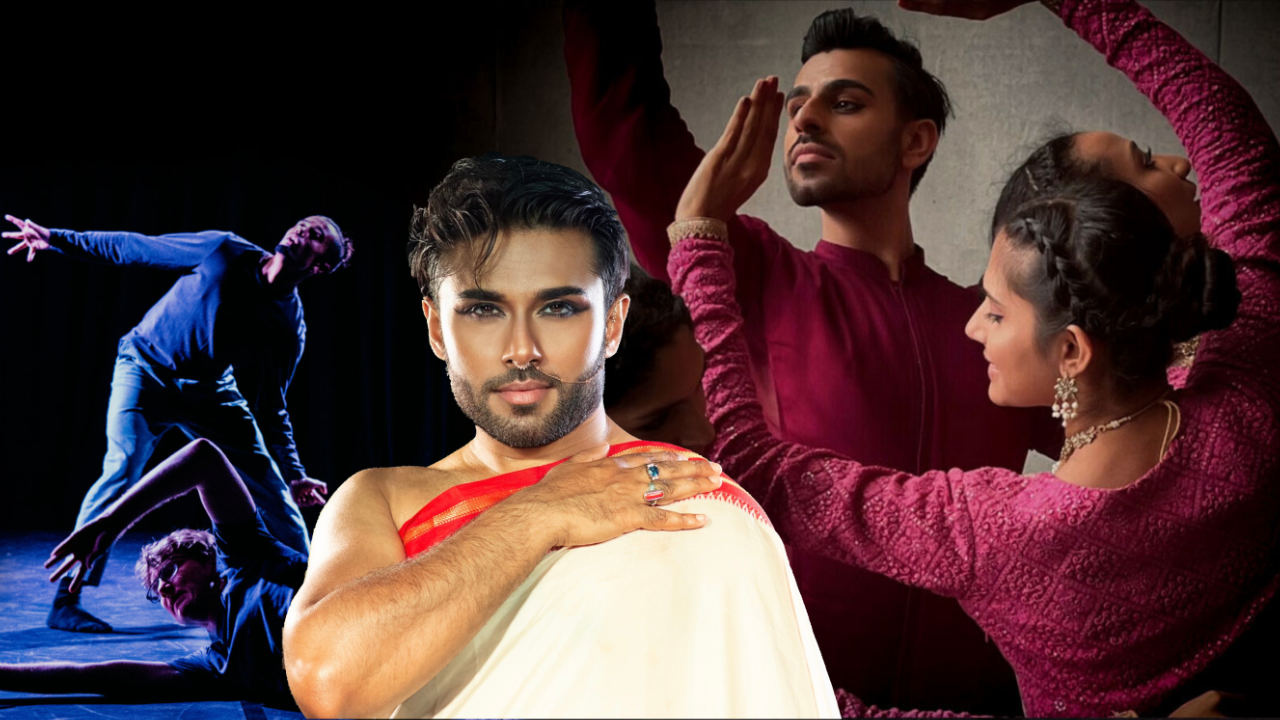 Dance Festival Croydon 2023 showcases exciting contemporary dance in venues in Croydon. It follows earlier festivals in 2017 and 2019. The third event of the festival is at Stanley Arts.
SLiDE Dance – Crosswor(l)ds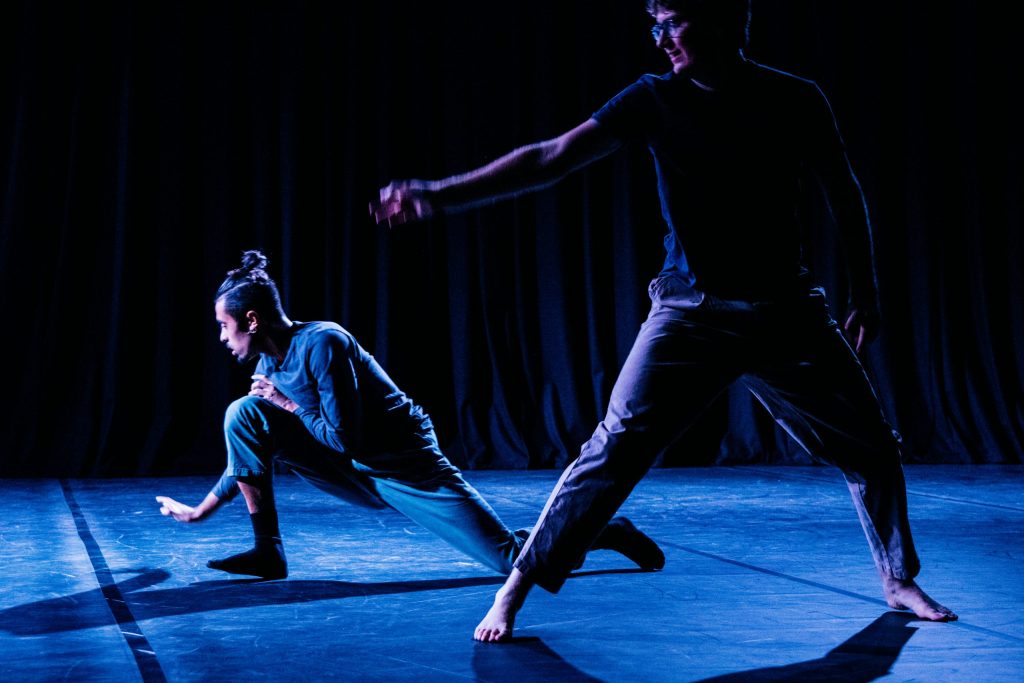 Two performers, from their unique perspectives, attempt to discover the rules of the game moving from meticulous planning to improvised chaos and everything in between. Can they make any sense of it and find their place within it?
This is a duet performed by Aaron who loves style and William who loves puzzles. They experience life differently and this performance is where their worlds meet. Crosswor(l)ds explores a quest for solutions in an ever-changing world, dealing with themes of agency and identity.
SLiDE is an ever-expanding community of dancers, musicians and creatives in Croydon and beyond. Its fun and vibrant creative projects unite people of all ages, abilities and backgrounds.
Ash Mukherjee – Vishnu's Got My Back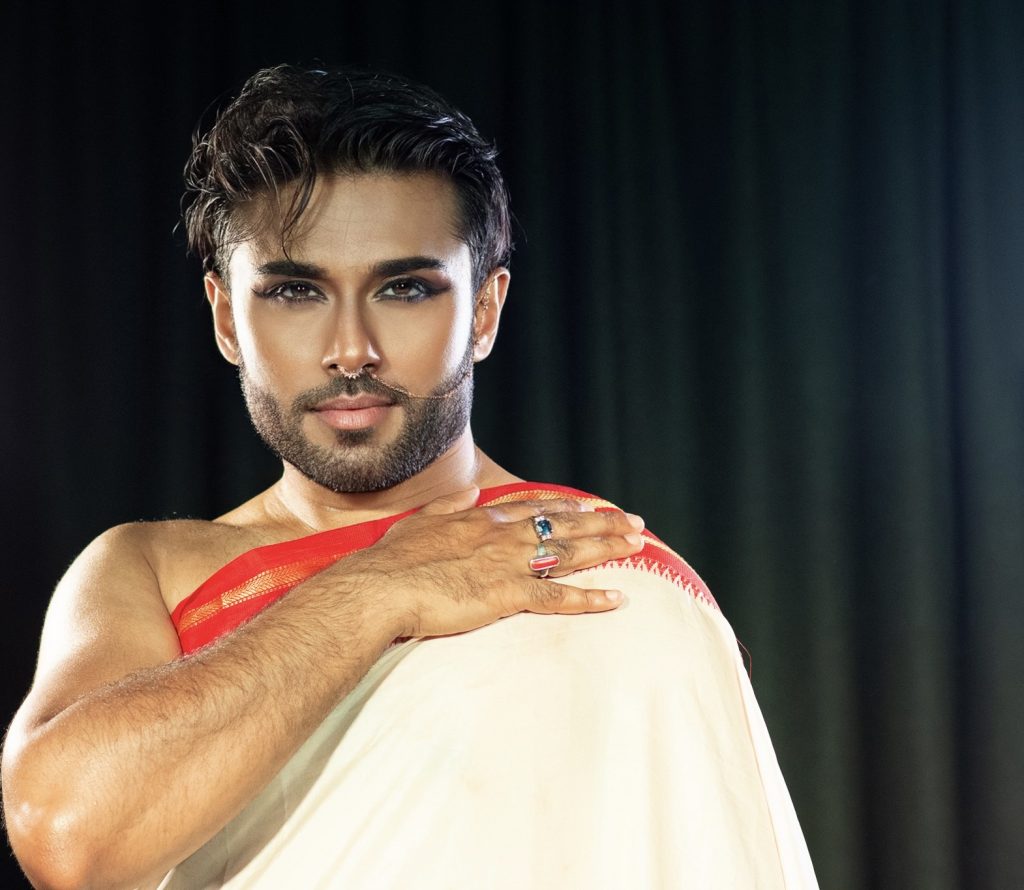 The seeds of Vishnu's Got My Back started sprouting after a night out in Kolkata back in January 2015. A couple of us queer friends got together at my childhood home and started doing an impromptu photo shoot. Laughing in drunken revelry, putting on make-up to do a 'quick drag' look, we started serving faces and looks inspired by our favourite Bollywood and Hollywood heroines, like Zeenat Aman, and Leslie Caron.
Ash Mukherjee traces the queer experience as seen through the eyes of a first-generation Indian immigrant. Vishnu's Got My Back is part stand-up, part dance with original poetry, songs and anecdotal stories, reliving the coming of age of a femme non-binary person in post-colonial Kolkata, and then as a queer immigrant person of colour in the UK.
Ash Mukherjee born in Kolkata, India, Ash trained in the Tanjore vaani/school of Bharatanatyam at Kalamandalam Kolkata. He went on to study classical ballet privately with Lady Doreen Wells and graduated with a BA (hons) in Jazz Theatre Dance from London Studio Centre.
Shyam Dattani – Dvihīna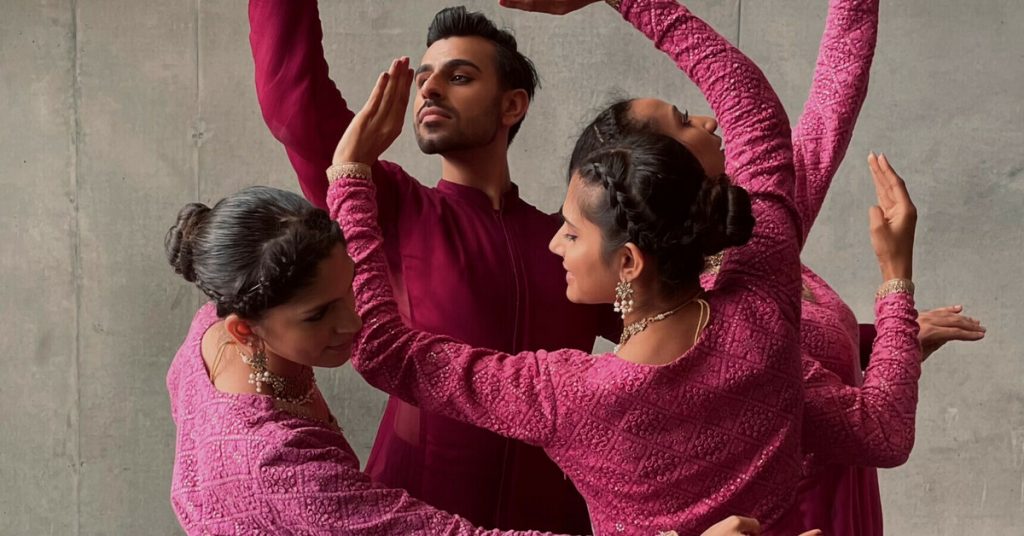 Dvihīna, Sanskrit for 'devoid of gender', is an ensemble South Asian dance exploration with four diasporically-trained Kathak dance artists of diverse gender expression.
This work seeks to question the innately gendered movement in the form and the cis-heteronormative lens through which Kathak is taught, performed and viewed in the diaspora, by queering the ideas of Tāndav (masculine or vigorous) and Lāsya (feminine or graceful) in the abstract movement practice.
Although ideally, both these extremes should be embedded in the building of a dancer's movement vocabulary, the reality shows that the movement quality expressed usually coincides with a dancer's external gendered appearance, with little space for an expression that is fluid and doesn't conform to gender constructs.
Dvihīna hopes to, through the choreography, de-gendered costume and original score, allow an appreciation of the movement itself over the body wearing the movement.
Suitable for all ages
Duration: 20 min
Artist Bio:
Shyam Dattani (he/him) is a London-based mover and maker whose practice is grounded by strong technique, training and choreographic thinking, as well as trying to shift thinking regarding the innate gender roles within 'Kathak'- the form he is trained in.
He has been training with Urja Desai Thakore at Pagrav Dance Company since 2016 and was the South Asian Dance category winner of BBC Young Dancer 2017 & grand finalist. Since then, he has worked extensively with leading South Asian dance choreographers and companies in the UK & beyond, including Akademi, Beeja, Jaivant Patel Company and SRISHTI, touring both nationally and internationally.
Dattani combines his unique perspective as a queer diasporically-trained dancer and love for costuming in his choreography, and has received seed commissions from Sampad Arts, Akademi and The Mehfil Project to present work.