Collide: An evening of queer live art & performance
7th Jul 2023 , 7:30pm - Stanley Arts
Book your tickets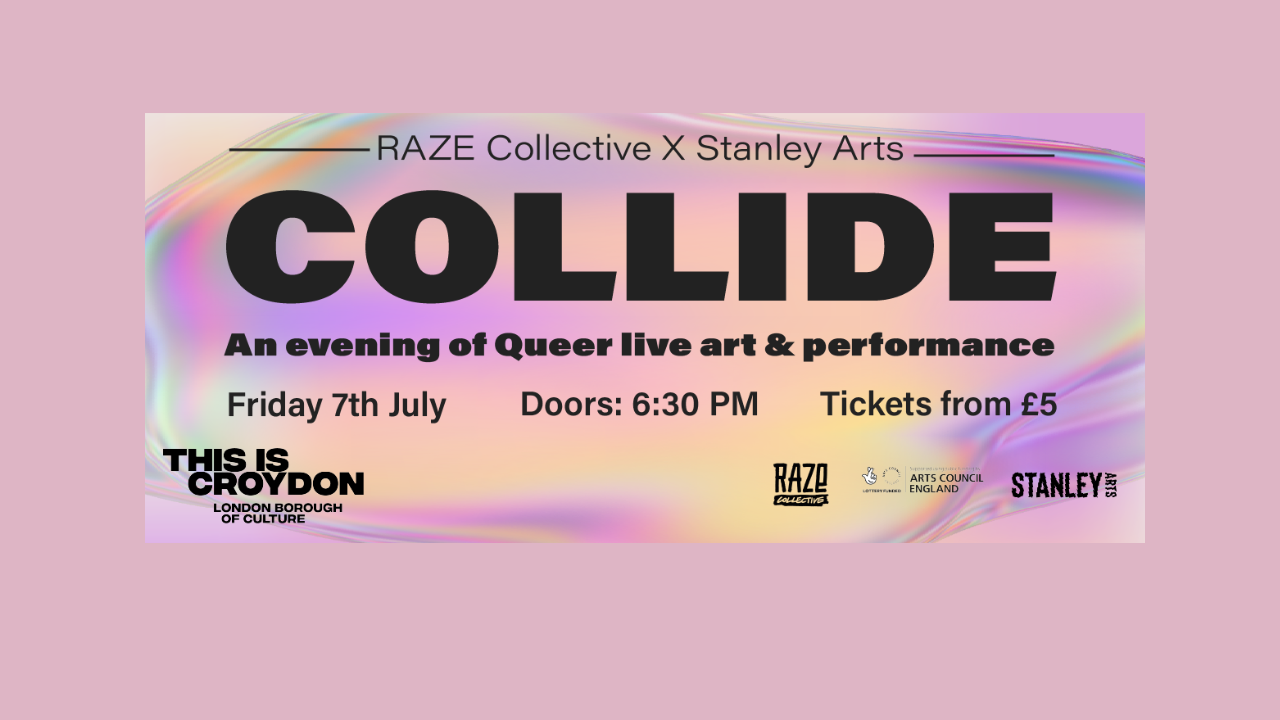 Collide: An evening of queer live art & performance
We are very excited to bring you Collide: An evening of queer live art & performance.
This is an evening like no other, expect a mix of installation art, performance and a party! Commissioned works by (artists in a-z order): Amani, anOmaly, Bilan Suliman, Danny Bailey & Alizée Ndiaye, Dot Alma, Duncan Disorderly, June Lam, Lateisha Davine Lovelace-Hanson, Orion Isaacs & Tanaka Fuego.
Collide is a project  that supports 10 LGBTQ+ artists with money, space, time & resources to actualise their next big idea. A collaboration between Raze Collective & Stanley Arts.