Citizen UK: Caribbean Influencers
14th Apr - 21st Jul 2023 , 11:00am - 4:00pm - Wednesdays & Fridays, Museum of Croydon, Croydon Clocktower, Katharine Street, Croydon, CR9 1ET
Price Free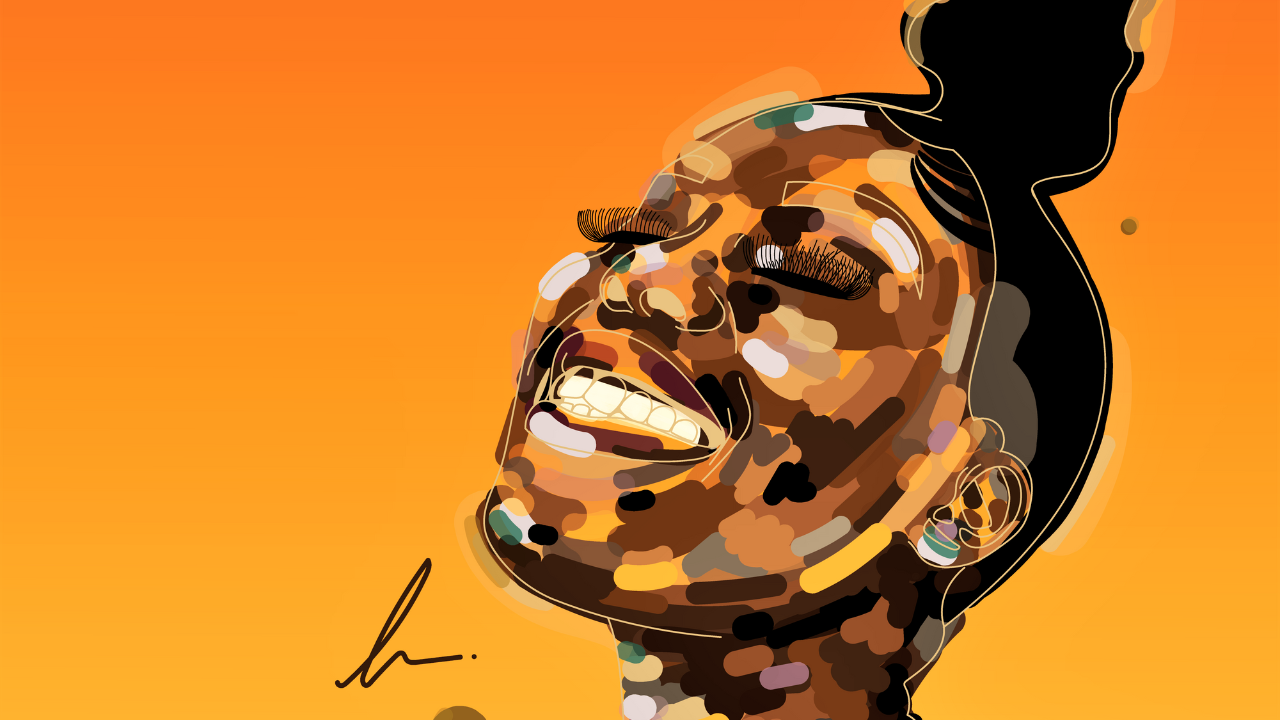 Portrait exhibition
Explore the stories of Croydon residents whose Caribbean roots have shaped the borough
Croydon's Caribbean Influencers is a project within Citizen UK, part of the National Portrait Gallery's transformational Inspiring People project that includes an extensive programme of nationwide activities, funded by The National Heritage Lottery Fund and Art Fund. These ambitious partnerships with museums, local community groups and schools aim to bring the Gallery closer to communities across the UK.
Through Croydon's Caribbean Influencers, the Museum of Croydon is working in partnership with the National Portrait Gallery, artist Kyam, and Croydon Poet Laureate Shaniqua Benjamin to explore stories of the Caribbean community and influencers who have made an impact on the borough. In collaboration with local volunteer Citizen Researchers, we creatively tell these inspiring stories using archive material, spoken word and portraits.
Citizen Researchers took part in workshops exploring existing archive material and themes. They looked at portraits and archive material in the National Portrait Gallery and Museum of Croydon, learnt how
to collect oral histories from Kyam and considered whose stories are missing from the public record.
The selected stories and individuals featured in the display hold personal connections and interest for those involved in the project – this is not a comprehensive story, but a snapshot of what we found.
About the artists
Kyam (Camara Pinnock) is a graphic illustrator and visual arts facilitator from South London. Her art draws on oral history, using bold and block colours to capture the stories of Black individuals and communities through portraiture.
She is the founder of the Deep&Flow series – a community conversation using guided drawing exercises to promote QTIPOC (Queer, Trans, Intersex, People of Colour) and POC discussion and healing, hosted by The Feminist Library.
With a background in graphic design for arts charities, Kyam has designed for arts organisations such as Shoreditch Town Hall, Youth Music, Sound Connections, Trinity Laban Conservatoire of Music and Dance, and Talawa Theatre Company. She was a recent trustee for The Museum of Ordinary People and is the current Digital Creator for the performance charity Clod Ensemble.
Instagram: @kyamarts
Shaniqua Benjamin is a poet, writer, creative workshop facilitator, and Croydon's first Poet Laureate. She draws inspiration from what sets her blood, heart, and soul on fire to create meaningful pieces of writing. Between 2016-2021, she ran Young People Insight CIC, a platform that empowered young people through creativity, conversation and writing, and included monthly poetry night, Poetic Insight.
Shaniqua wrote the lyrics for the London Mozart Players' Anthem for Peace, a specially commissioned poem for the reopening of South London's biggest arts centre, Fairfield Halls, and poems for both of Croydon's bids for London Borough of Culture. She also wrote a poem for The Black Fund and One Young World that was shared at the 2022 One Young World Summit, read by Leigh-Anne Pinnock, Ebinehita Iyere and Shaniqua. She has been published by Ink, Sweat & Tears.
She has performed at a number of events, including the Thornton Heath Lights Festival, Field Day Festival, Trinity College Cambridge Black History Month Formal Dinner, and as part of Apples & Snakes' immersive spoken word show, Rallying Cry. She has facilitated workshops for Spread The Word, Central St Martins, Writerz & Scribez, Total Insight Theatre and Stanley Arts. Shaniqua was also part of the organising team behind the Living in Poetry Festival in 2018 and 2019.
Instagram: @shaniquabenjamin_
May half-term activities
During the May half-term, a series of family events, connected to the exhibition, will take place. Visit the Museum of Croydon website, closer to the time, to find out more.
Find out more