ACCESS WEEKEND
24th - 25th Jun 2023 - LSBU Croydon Campus 3 Wellesley Road Croydon CR0 2AG
Book your tickets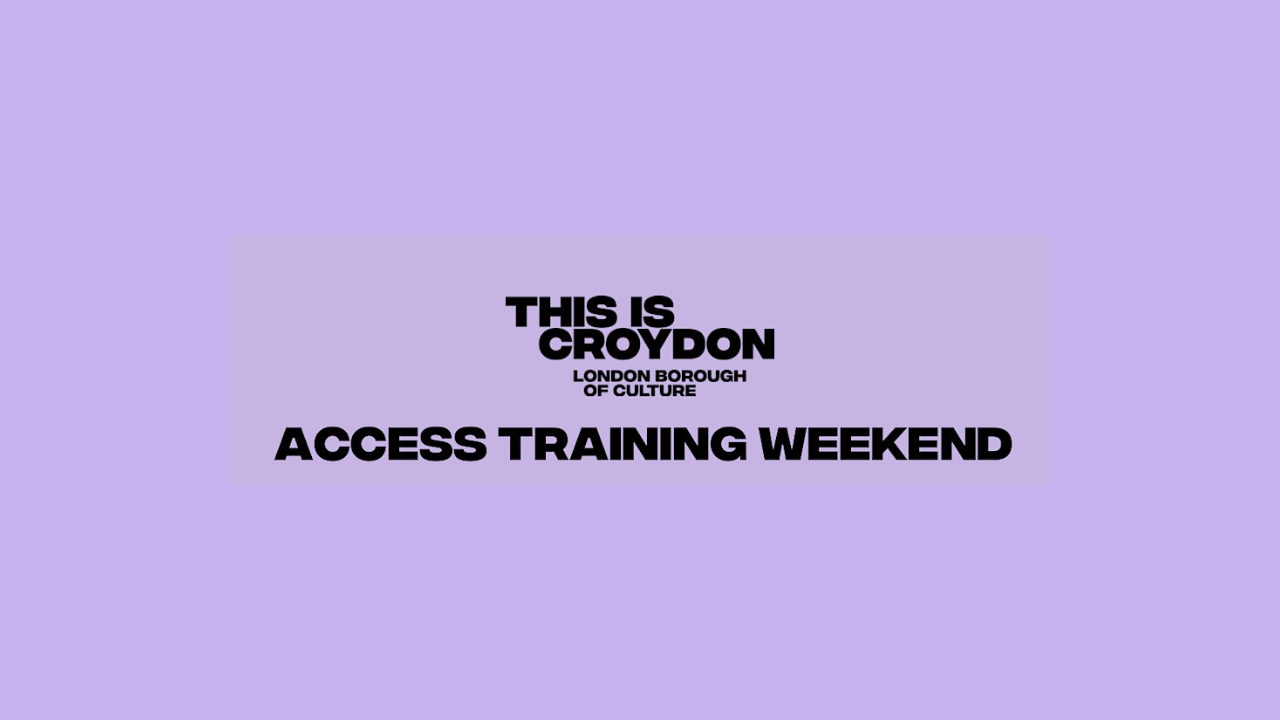 ACCESS WEEKEND
A weekend of free training sessions on welcoming and catering to deaf, V.I, disabled and neurodiverse audience members and artists
In a visionary move, This is Croydon, The Mayor of London's London Borough of Culture 2023 is offering free training to support organisations to make their events more accessible. The Access Advisory Group for This is Croydon, in partnership with Zoo Co Theatre, will deliver their Access Training Weekend to the heart of Croydon this June.
The Access Training Weekend will feature a curated lineup of experienced access consultants. By harnessing their lived experiences, they will ensure that participants leave with valuable insights into best accessible practices within the arts. The training sessions will develop attendees' knowledge and tools to empower deaf, disabled and neurodiverse artists and audiences alike. Training includes 6 sessions focusing on access for V.I, deaf and neurodiverse people and those with physical disabilities.
ABOUT
Access Advisory Group:
The Access Advisory Group is a passionate collective dedicated to promoting accessibility in the arts. Comprising individuals with diverse lived experiences, the group champions the social model of disability and advocates for equal access to cultural experiences for all.
About Zoo Co:
Zoo Co is a leading arts organisation committed to fostering inclusivity and accessibility in the arts. Through innovative productions and transformative projects, Zoo Co aims to challenge societal norms and create empowering experiences that resonate with diverse audiences.