Discovering new talent
Posted Wednesday 16 August 2023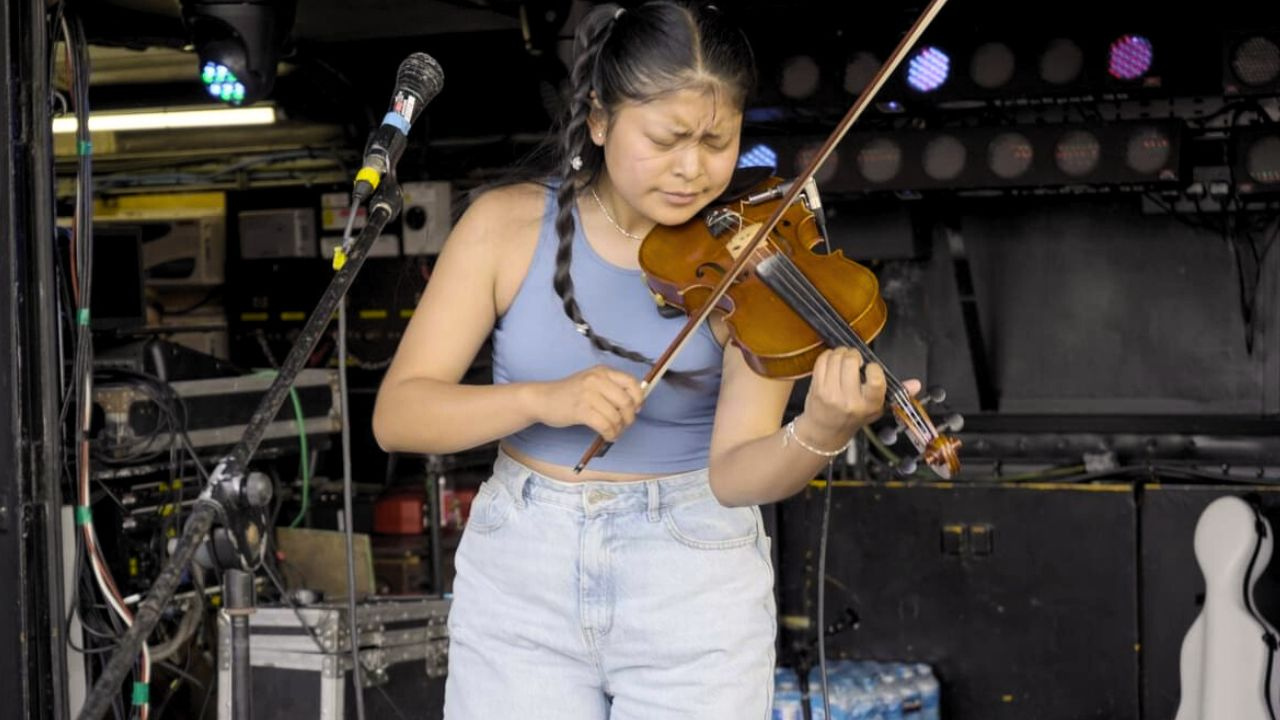 Guest blog by White Label
Our first guest blog to discover what is happening during Croydon's year as London Borough of Culture.
In less than 18 months since making England her new home, Sara Maldonado Lema (@lemavitt) has effortlessly won over the hearts of Croydonites through her captivating performance at the Croydon Food & Music Festival 2023.
A virtuoso freestyle violinist, Sara is already a familiar face as a busker in Croydon town centre, as well as across London. However, this festival marked a thrilling first for her, with a performance (and reception) nothing short of spectacular.
The Croydon Food & Music Festival, a popular event which was this year part of the This Is Croydon programme, strives to unearth and showcase local talent while bringing communities together through various forms music.
Sara's exceptional talent struck a chord with the festival attendees, leaving a lasting impression on the audience and organisers alike. Her violin skills combined with her unique freestyle approach resonated with the spirit of the event, making her a standout performer of the day.
Since arriving in England, Sara has made a name for herself as a busker in Croydon, where her passion for music and artistry has drawn the attention of passersby. Her performances have been a testament to the power of artistic expression in connecting people and communities.
This Is Croydon has been instrumental in providing a platform for emerging artists like Sara, nurturing their talents, and enabling them to showcase their skills on a larger stage. The London Borough of Culture year has played a vital role in fostering creativity and encouraging the growth of artistic communities across the borough.
Sara Maldonado Lema's journey as a musician promises a bright future, and her passion for the violin continues to inspire those around her. As she gains recognition and popularity, she remains grounded and focused on sharing her music with as many people as possible.
Sara's success story serves as a testament to the importance of initiatives like This Is Croydon and the positive impact they can have on both artists and the local community. As the London Borough of Culture year unfolds, it is evident that the borough is a hub for undiscovered talent, waiting to be unveiled and celebrated.
For those interested in following Sara's musical journey, she can be found on social media at @lemavitt.