Croydon reveals a big, bold and cross-cultural programme for its year as London Borough of Culture 2023, and everyone is welcome… 
Posted Monday 27 March 2023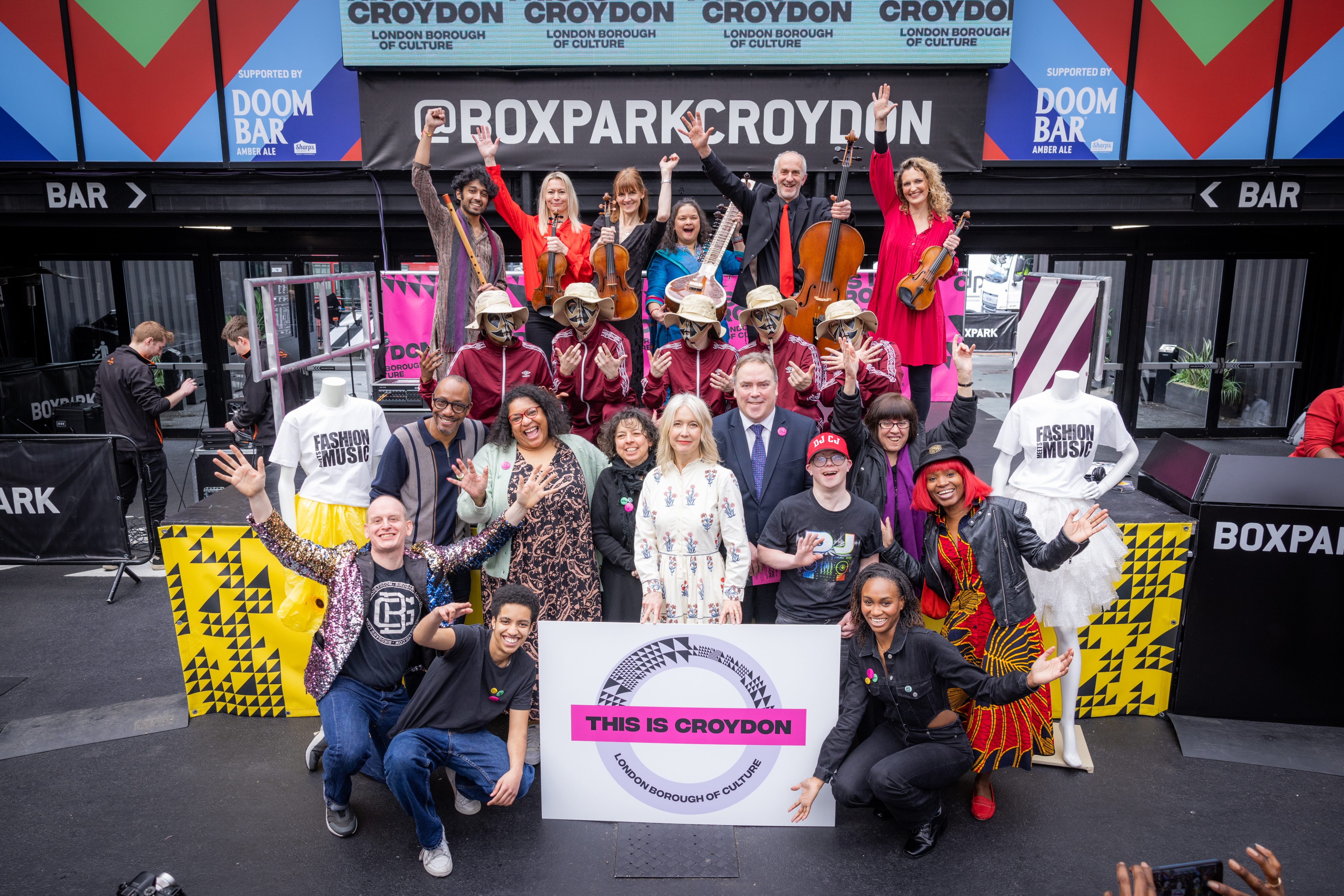 On Tuesday 14 March 2023, This is Croydon unveiled highlights of the striking and surprising projects that are going to showcase the very best of Croydon's diverse and dynamic home-grown talent in its year as The Mayor of London's London Borough of Culture.
This is Croydon marks a year of celebrations from April 2023 until March 2024 putting Croydon's unique identity, diverse communities, heritage, culture and creativity front and centre.
Created, directed and presented by the people of the borough, This is Croydon hopes to enable positive change and inspire people from all communities to take part in an exciting programme of events. As one of London's youngest boroughs, Croydon's young people will have the chance to take part and lead in new projects, while a rich heritage programme brings stories of Croydon's communities to the fore.