Croydon opened its year as London's Borough of Culture 2023-24 in spectacular style, with a flagship event "Oratorio of Hope", at Fairfield Halls. 
Posted Tuesday 4 April 2023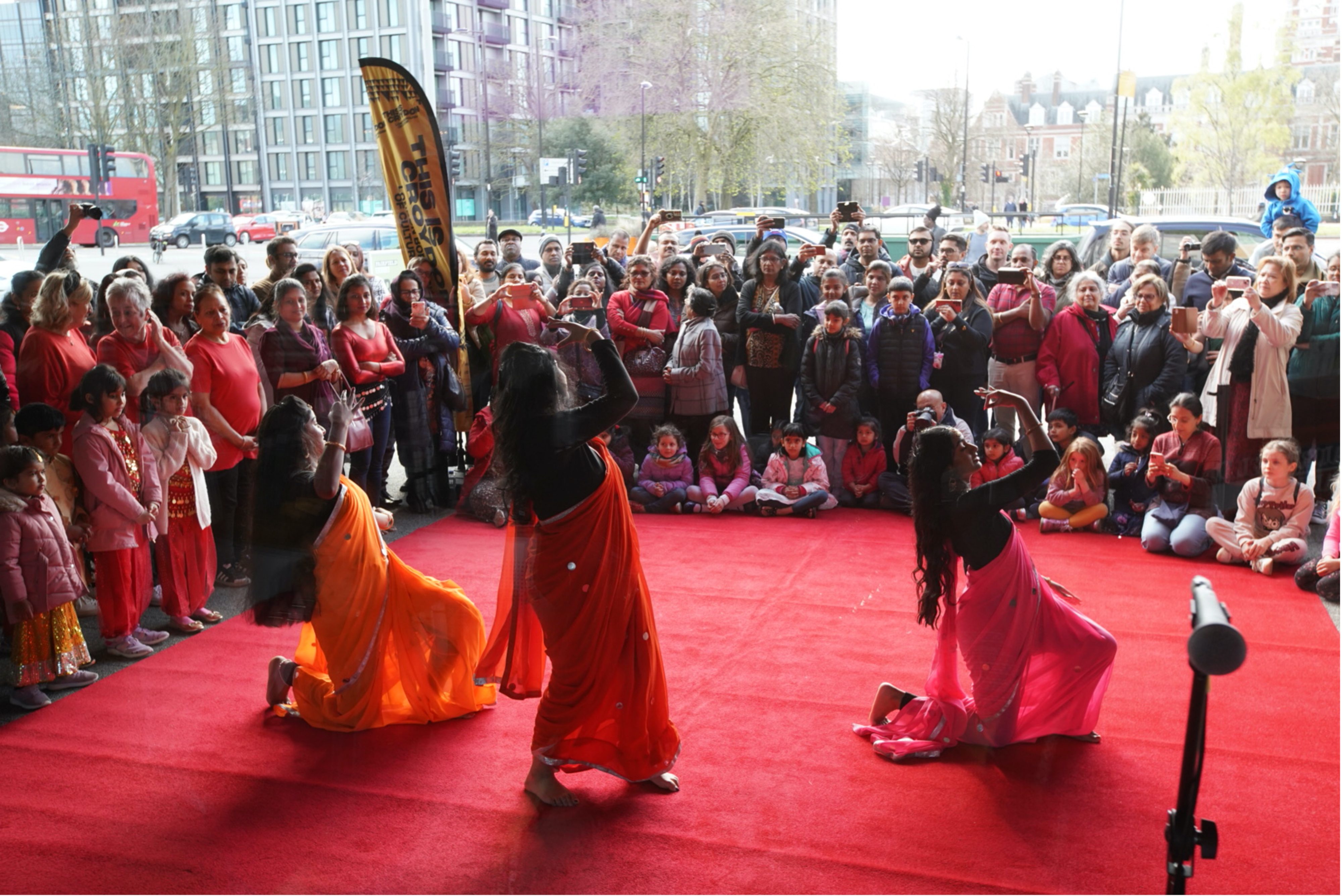 Saturday 1 and Sunday 2 April saw London Mozart Players (LMP), Croydon's very own resident orchestra, deliver a spectacular opening weekend at Fairfield Halls to mark the start of Croydon's year as London Borough of Culture.
The weekend featured two flagship performances of the Oratorio of Hope: a brand-new commission from LMP that placed the Croydon community at the heart of the musical experience. The vibrant concert, attended by over 1,400 people, showcased the very best of Croydon's exceptional cultural talents, including music, spoken word, song, dance, film, and visual art.
The evening began with a film introducing the borough, set to a new poem by Croydon's Poet Laureate, Shaniqua Benjamin, commissioned by LMP to inspire the Oratorio of Hope. The film featured local artists, residents and landmarks, celebrating Croydon's unique personality and the diversity of creativity within the borough.
The Oratorio itself was split into eight movements, each showcasing a different group of Croydon performers including South Asian music and dance from Subrang Arts, Afrobeats rhythms from Silvastone, breath-taking choreography from Agudo Dance and music created in collaboration with groups including Crisis Skylight Croydon Singers and young musicians from Riddlesdown Collegiate. The main musical theme of the Oratorio, composed by Croydon-born, Grammy-nominated Tarik O'Regan, reappeared in movements by composers Fiona Brice, Sarah Freestone, Jeff Moore and Silvastone, each with their own unique flavour.
Over 200 students from schools across the borough were involved in the spectacular finale, with young players from Croydon Music & Arts ensembles playing alongside LMP and accompanied by a mass Children's Chorus.
Oratorio of Hope gained a 4-star rating from Richard Morrison in The Times, who described the event as "a buoyant and ingeniously constructed showcase," with the "joyous music", "sheer quality of the participants" ,"upbeat vibes" and "roof-raising finale" all contributing to his enthusiastic review.
On Sunday 2 April, LMP also held a free afternoon showcase of local Croydon talent in the public open spaces of Fairfield Halls, featuring performances from choirs, sea shanties and solo performers to dance groups and bands from all over the borough. Hundreds of people flooded in to enjoy the afternoon, with rave reviews coming from performers and audience alike: "The event was fabulous and the vibe was absolutely amazing… Fairfield Halls was jam-packed with loads of people and kids having a great time… It was lovely to be part of such a historic event!"