Promoting solidarity, celebrating culture – National Symphony Orchestra of Ukraine
Posted Friday 3 November 2023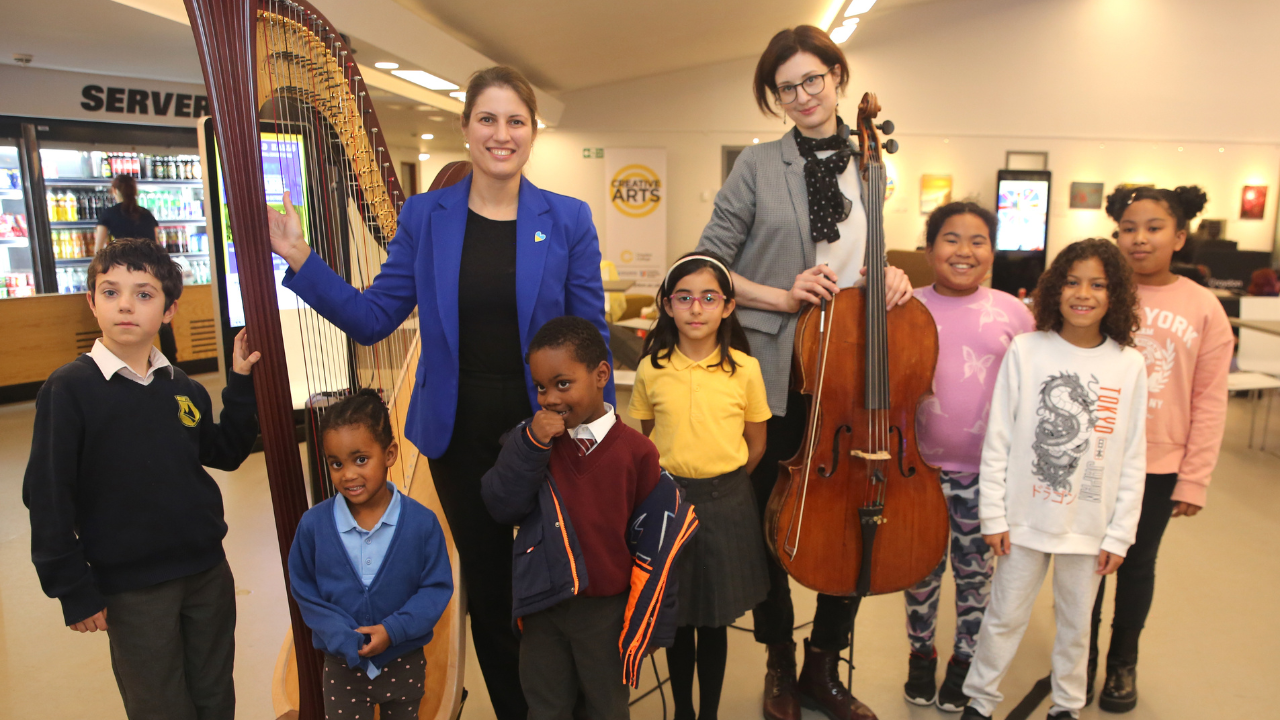 Ukrainian families and students in Croydon came together last week to celebrate the arrival of the National Symphony Orchestra of Ukraine.  
Comprising over 100 instrumentalists, the orchestra has remained in residence in Kyiv and continues to play a central role in Ukrainian cultural life since the full-scale invasion in 2022.
Performing as part of This Is Croydon, London Borough of Culture 2023, they played at Fairfield Halls to an audience full of families. They played music from across Europe, including from one of Ukraine's premier composers, Borys Lyatoshynsky, and finished with a rousing rendition of Sibelius's Finlandia.   
Ahead of the performance, Ukrainian families rehomed in the borough were invited to have tea with Mayor Perry and to raise the Ukrainian flag. The Homes for Ukraine team in Croydon has welcomed over 600 Ukrainians to the borough since the launch of the scheme in March 2022.  
Young students of London's Yamaha Music School, based at the venue, were given an inspiring insight in the world of the orchestra. Musicians Natalia Subbotina who plays the cello and Veronica Lemishenko who plays the harp, gave demonstrations of their instruments and answered questions from the students aged between 3 and 10 years old, before watching the pre-concert rehearsal.   
"Most of our children start on the Junior Music Course where a class can become an orchestral ensemble using different voices on their keyboards. After the workshop and watching the rehearsal, our students will now be able to visualise the ensembles they have been creating together using their keyboards!" 

Bethany Norman, Music Education Coordinator at Fairfield Halls
Students from Croydon College – School of Art, Uliana Shcherbak (Ukraine, 17), Arina Petrova (Ukraine, 17), Argjenta Kabashi (Albania, 19) and Maja Oleksy (Poland, 17) exhibited artworks from paintings to sculpture in the Arnhem Foyer of Fairfield Halls, created in response to the orchestra's visit.
"The artwork was made to remind people as to what is happening in Ukraine. To keep supporting and thinking about the issues between Russia and Ukraine that ultimately affect us all in the world. I hope war will end. We want it to end and I hope with victory and not to give territory to Russia. That is why I will always my best to support Ukraine in every way despite being so far away"  

Uliana Shcherbak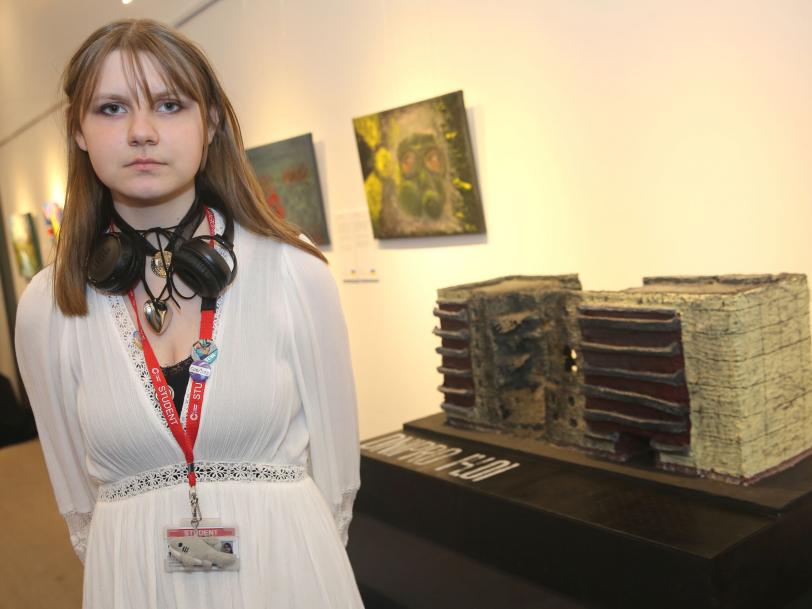 The orchestra is on tour until 5 November at venues across the UK including Liverpool's Philharmonic Hall and Edinburgh's Usher Hall; and This Is Croydon, London Borough of Culture continues until the end of March 2024.
Sign up to the Culture Croydon newsletter