Open House
Posted Tuesday 29 August 2023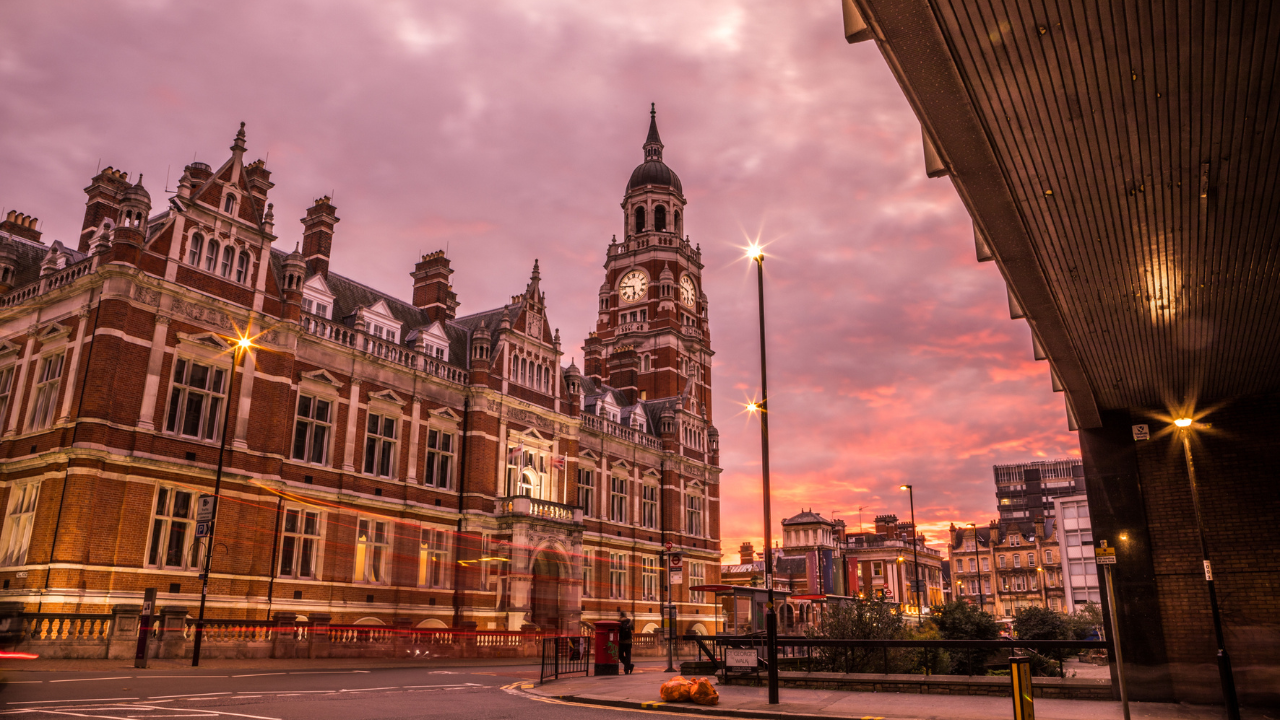 Embrace the brutalist and discover hidden histories – Croydon to open its doors to the public for Open House 2023.
This is Croydon, in collaboration with Open House Festival, has recently announced its programme for this year's eagerly anticipated festival, which will take place throughout the borough. Kicking off on Wednesday 6 September and running until Sunday 17 September, the festival will invite architecture experts, Brutalism fans, and London-enthusiasts alike to discover the unique buildings, hidden histories, and unassuming beauty of Croydon as part of This Is Croydon, its year as the London Borough of Culture.
From Wednesday 6 September, Croydon will open its doors to the public once more with a programme of events, talks and tours; giving visitors and locals an opportunity to celebrate Croydon's remarkable past and present during its London Borough of Culture year. Highlights include:
The programme in Croydon kicks off with a guided walk of Post War Croydon on Thursday 7 September. Hosted by The Twentieth Century Society and led by retired architect and former chairmen of C20 Society, Ian McInnes, the walk will invite attendees to embrace the architecture that defined the post-war period.
History fans and Croydon natives alike are invited to exchange memories and uncover hidden histories with East Croydon Community Organisation's historic walking tour on Saturday 9 September. The tour will include one of Croydon's oldest electricity sub-stations and a pint at a charming Victorian pub.
Green-fingered visitors and oasis-seekers can enjoy the magnificent Bethlem Gardens and the Choose Love Garden, which was presented at the RHS Chelsea Flower Show before being relocated to its new home: Good Food Matters, a remarkable community kitchen and garden in Croydon.
Across Saturday 9 and Sunday 10 September, Croydon Minster will hold guided tours of the church and bell tower, giving visitors the opportunity to discover the church's architecture and history. With records going back as far as 1086, the medieval church now serves as the burial site for six Archbishops of Canterbury. It was rebuilt after a fire under the supervision of Sir George Gilbert Scott, who incorporated the medieval remains. All Saints Church will also hold tours across Saturday 16 and Sunday 17 September, as well as giving visitors the opportunity to explore their Angel Exhibition. St John the Evangelist, Upper Norwood will be programming a special choral evensong at 6pm on Sunday 17 September to round off their Open House programme.
On Saturday 16 September, visitors can discover the fascinating history of the 16th century Whitgift Almshouses. Historically home to the "poor, needy and impotent", the almshouses are now Grade I listed and the most historic buildings in the Central Croydon Conservation Area. Guided tours run throughout the day and include the chapel, courtyard and audience chamber.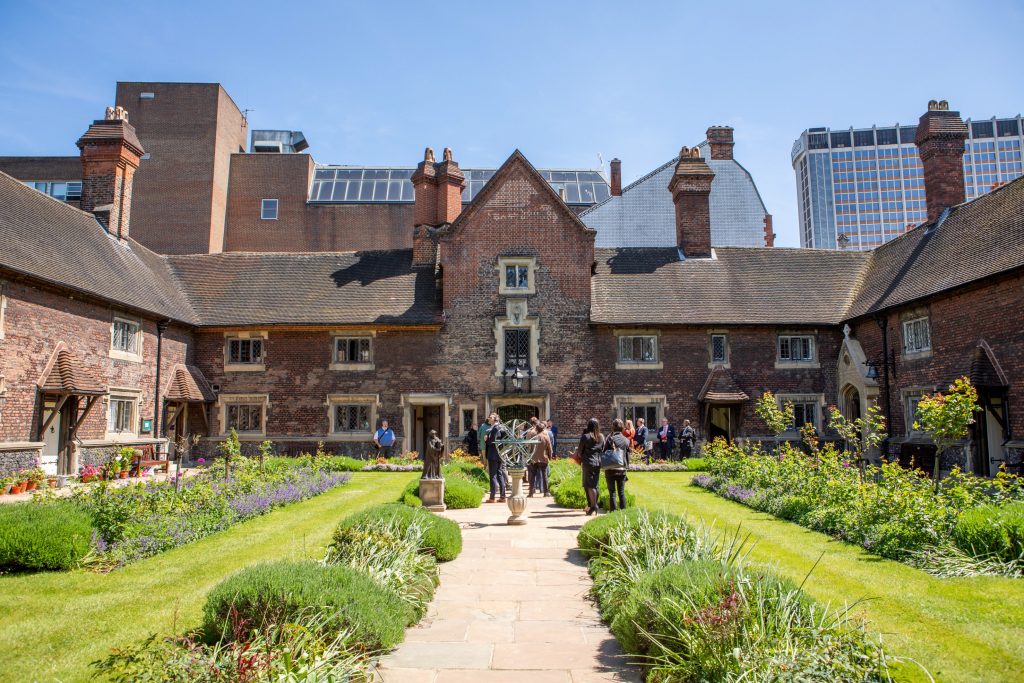 The Museum of Croydon will offer intimate 'backstage' guided tours of their art collection across Thursday 7 September, Saturday 9 September and Thursday 14 September.
Music lovers can explore the Edwardian public hall, theatre and gallery, Stanley Arts, with guided tours on Saturday 9 September. Described by Pevsner as "one of the most eccentric efforts anywhere at a do-it-yourself free-style", the building has been home to some of the borough's most famous artists, past and present, including the musician Samuel Coleridge- Taylor.
Turf Projects (Whitgift Centre), Croydon's homegrown artist space and the first artist-run contemporary art space in the borough, will hold an Open Studio on Saturday 9 September; whilst Bethlem Gallery (on the borough's boundary with Bromley) invites visitors to get hands on with clay workshops on Saturday 16 September.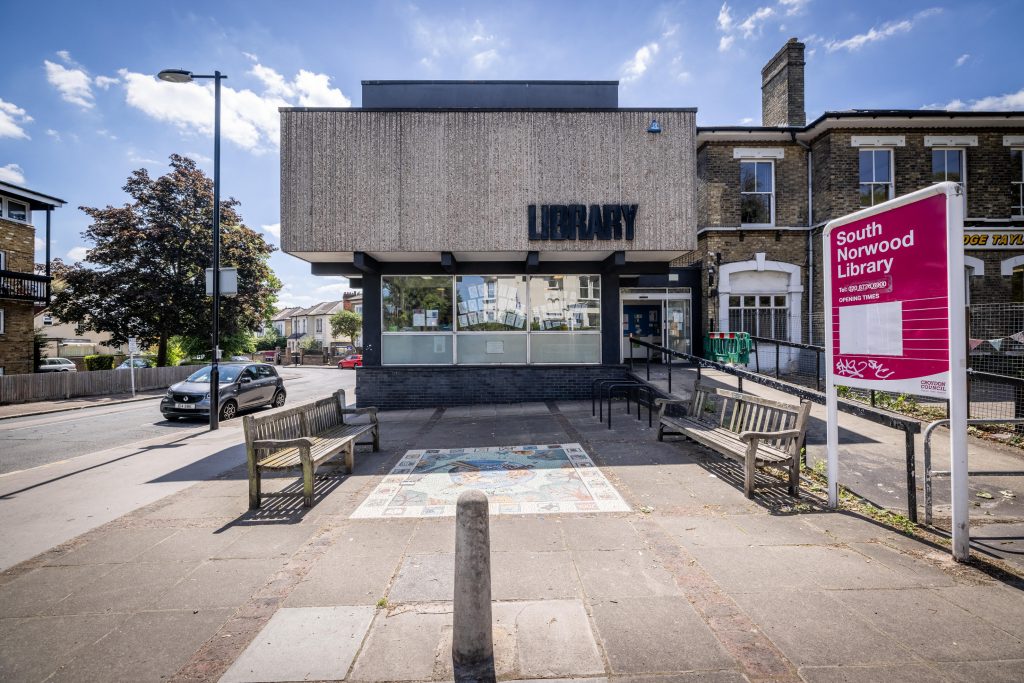 On Saturday 16 September, architecture expert and author of Concretopia: A Journey Around the Rebuilding of Postwar Britain, John Grindrod will explore Croydon's iconic buildings and urban heritage with a free talk at the Brutalist South Norwood Library. On the same day, the library will host a family-friendly Little Manhattan workshop aimed at younger architecture enthusiasts, allowing them to delve into Croydon's redevelopment in the 1950s-70s. On Sunday 17 September Grindrod will return to lead two walking tours in Croydon town centre. Attendees can discover Croydon's most iconic architecture, including One Croydon, the "Thru'penny Bit" office block designed by Seifert in the 1960s (now also known as the 50p building).
On Saturday 9 September, architecture and design fans are invited to explore St Bernard's Houses, a group of 21 houses built in 1969-70 by the Swiss architects Atelier 5 and described by Pevsner as 'a group with few equals in Britain'.
The only surviving windmill in Croydon, the Shirley Windmill, will open its doors to the public on Sunday 17 September, and the Little Mouse Cheese Shop invites visitors to explore a pop-up exhibition about the architecture and social history of the shop during both Open House weekends.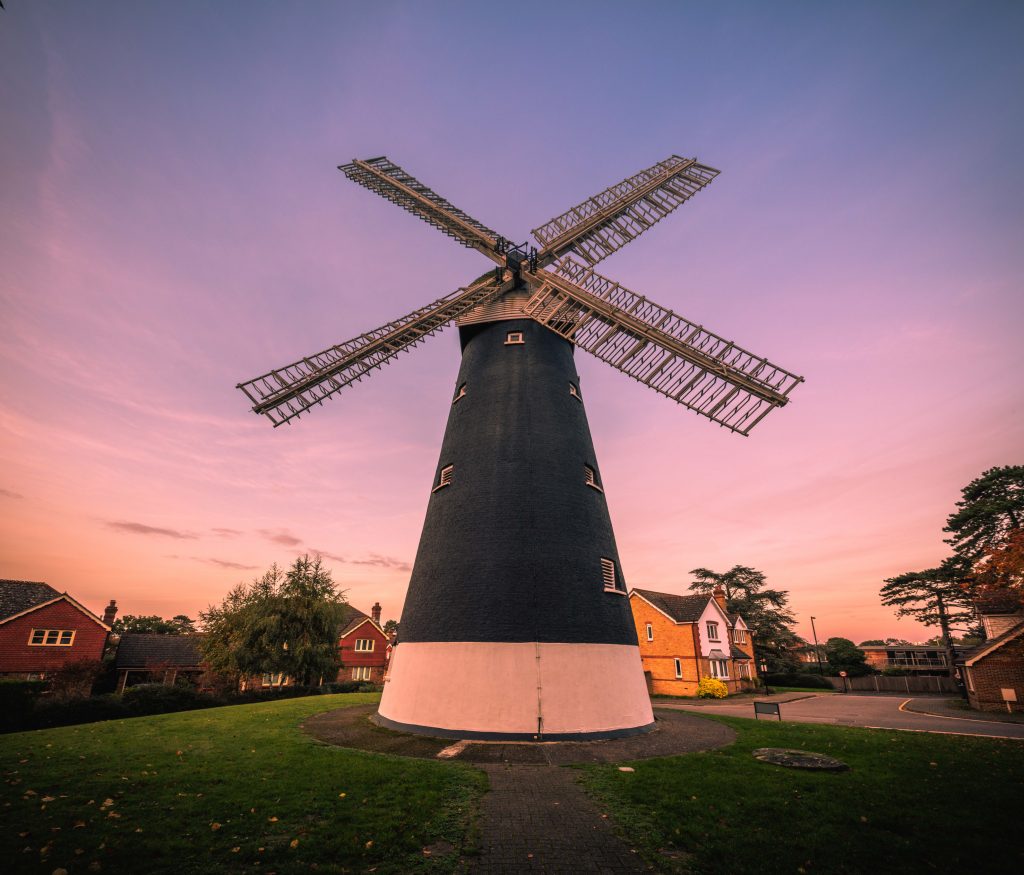 Throughout September and into the autumn, the borough will continue to celebrate local architecture, and creatively explore its public realm with additional pop-ups and events, including:
Turf Projects' presents Desire Paths, their flagship project running until November 25, 2023. As part of Turf's exploration of the theme 'DEMYSTIFICATION,' the project involves a satellite arts festival spanning Croydon. Its objective is to investigate how both communities and artists can influence the utilisation of disused and underutilised spaces within the borough.
Digital Drama will be leading a three-month tour to local libraries of Little Manhattan. The project celebrates Croydon's magnificent skyline and captures the memories of those who lived through the regeneration of the town's urban environment after the 1950s. The library tour will feature an artistic representation of Croydon's skyline made by families and young people through a series of summer community craft workshops; an accompanying film; heritage talks and reminiscence sessions. The project will culminate in an exhibition at the Museum of Croydon in December 2023
Croydon Business Improvement District (BID), in collaboration with creative producers Wild in Art, presents Croydon Stands Tall, a 10-week free art trail that will celebrate vibrancy, culture and creativity in Croydon. Taking place until 27 October, the event sees the arrival of 30 giant giraffe sculptures and 30 baby giraffe sculptures on the streets throughout Croydon town centre, uniquely designed by local artists, schools, and community groups. Croydon Stands Tall will host an auction at its end, raising funds for Crisis Croydon Skylight.