Recognition
1st - 24th Jun 2023 - 1st-24th June 2023, Talawa Studio Fairfield Halls Park Lane Croydon CR9 1DG
Book your tickets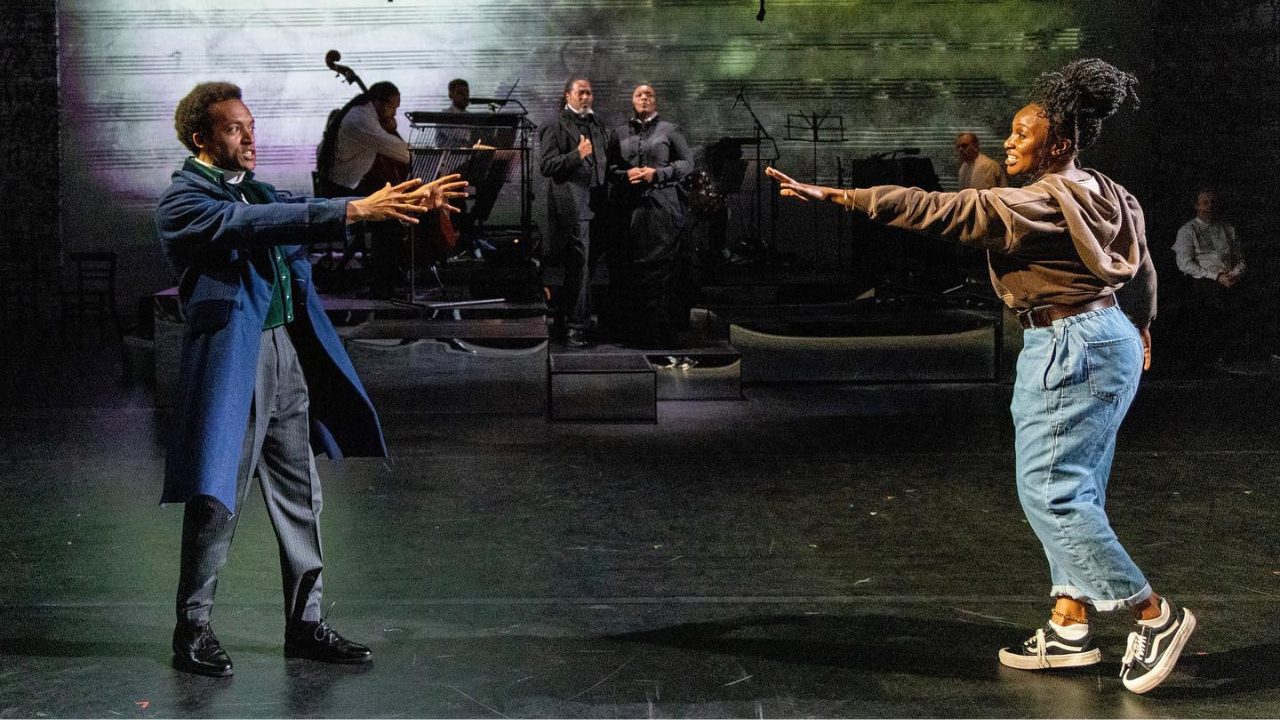 Talawa presents the premiere of Recognition this summer at Fairfield Halls, as part of This is Croydon, London Borough of Culture 2023 programme.  This new play is inspired by the remarkable life and works of Black composer Samuel Coleridge-Taylor. Now nominated for four OFFIE awards.
Coleridge-Taylor was a dual-heritage African composer and Croydon resident, whose classical compositions were hugely successful in the Victorian and Edwardian eras. Recognition follows a young Black composer from the modern day, Song, who discovers Samuel Coleridge-Taylor and learns she is joining a legacy of Black classical music in Britain she never knew existed.
Through these two mirrored lives and a common passion – music – Recognition explores how we acknowledge and celebrate those who came before. This exciting new production is co-created by Amanda Wilkin and Rachael Nanyonjo, written by Amanda Wilkin, and directed by Rachael Nanyonjo, and features original music by Mercury Prize-nominated Cassie Kinoshi (leader, Seed Ensemble), with Coleridge-Taylor's compositions.
⭐⭐⭐⭐⭐

It's refreshing to see theatre that educates, illuminates and entertains

London Theatre 1
⭐⭐⭐⭐

The Reviews Hub
The script comes to life with some witty and intimate moments

The Guardian