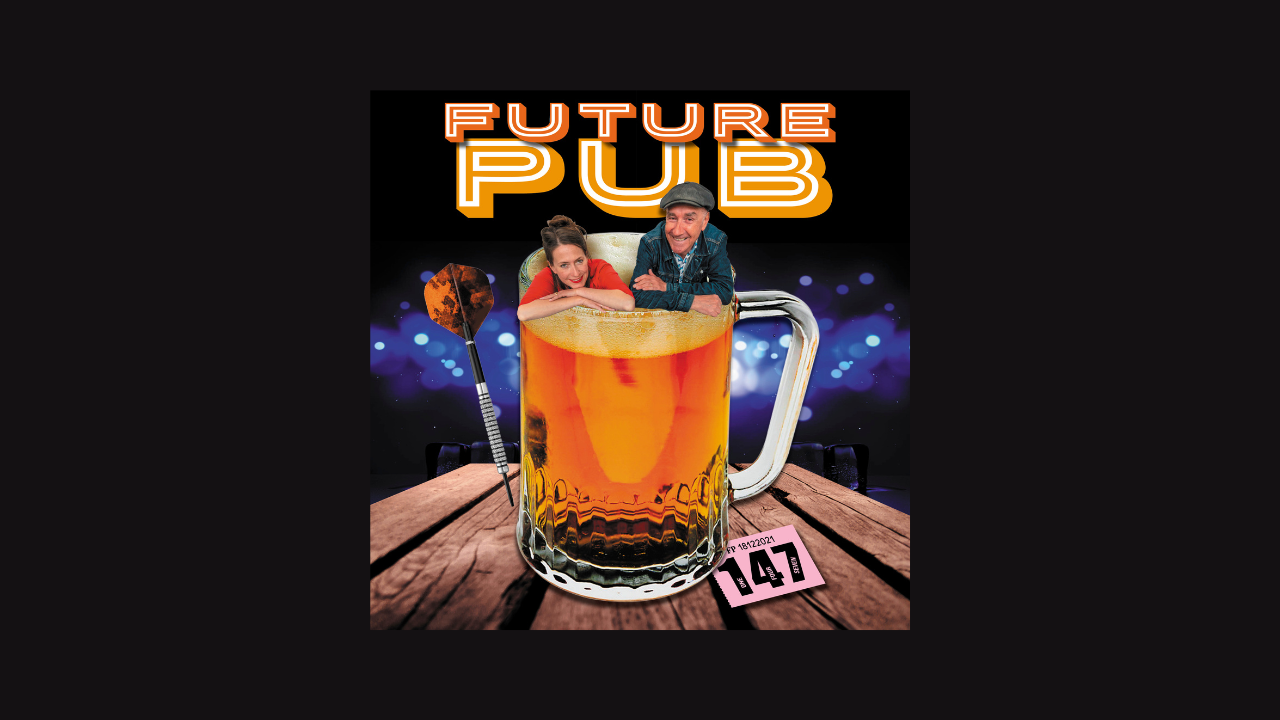 If you could time travel to the pub of the future what would you like to see? Robot bar staff, instant nostalgia or a new social Inn-vention? Future Pub draws on interviews with pub-goers, brewers and campaigners to explore the enduring role of pubs in our lives at a time when the future of so many hangs in the balance. Conjuring the territories, atmospheres and eccentricities of a traditional local, the performance incorporates film, music, a pub quiz and of course a time machine to transport audiences to the pub of the future!
"Demand a lock-in! This is one performance party you won't want to leave"

Fringe Review MUST SEE SHOW
"A thought-provoking hour of playful, beautifully conceived theatre"

Fringe Review MUST SEE SHOW

What will you experience?
This is a cabaret style performance in which you will be sat at a table. The performers will talk to members of the audience and will invite you to join in with a raffle and a quiz.
Access Information
For this event, the following access provision will be available:
Performance BSL Interpreter
Front of House BSL Communication Support
Live audio description by VocalEyes
Touch tour by VocalEyes
Step-free access throughout the venue
Accessible toilet within the venue
Captioned videos
This is a relaxed performance, meaning audience members can come and go and make noise as needed.
Content warnings and age guidance
Content warnings: Pubs, alcohol, party poppers
Age Guidance: 14+
About the artists
Small Acts (Katie Etheridge and Simon Persighetti) are artists and performance makers based in Cornwall, UK. They create live performances and artworks that invite local, national and international audiences to explore their own relationships with the places in which they live, work and play.
Show credits
Future Pub is written, directed, designed and performed by Katie Etheridge & Simon Persighetti
Kyla Goodey – Dramaturg
John Crooks – Filmmaker
Ciaran Clarke – Technical Consultant
Tom Adams – Music Consultant
Jonny Cotsen – Access Consultant
Future Pub was created with funding from Arts Council England and FEAST