Business is Driven by Quarterly Results
19th Aug - 9th Oct 2023 - Reeves Corner, Croydon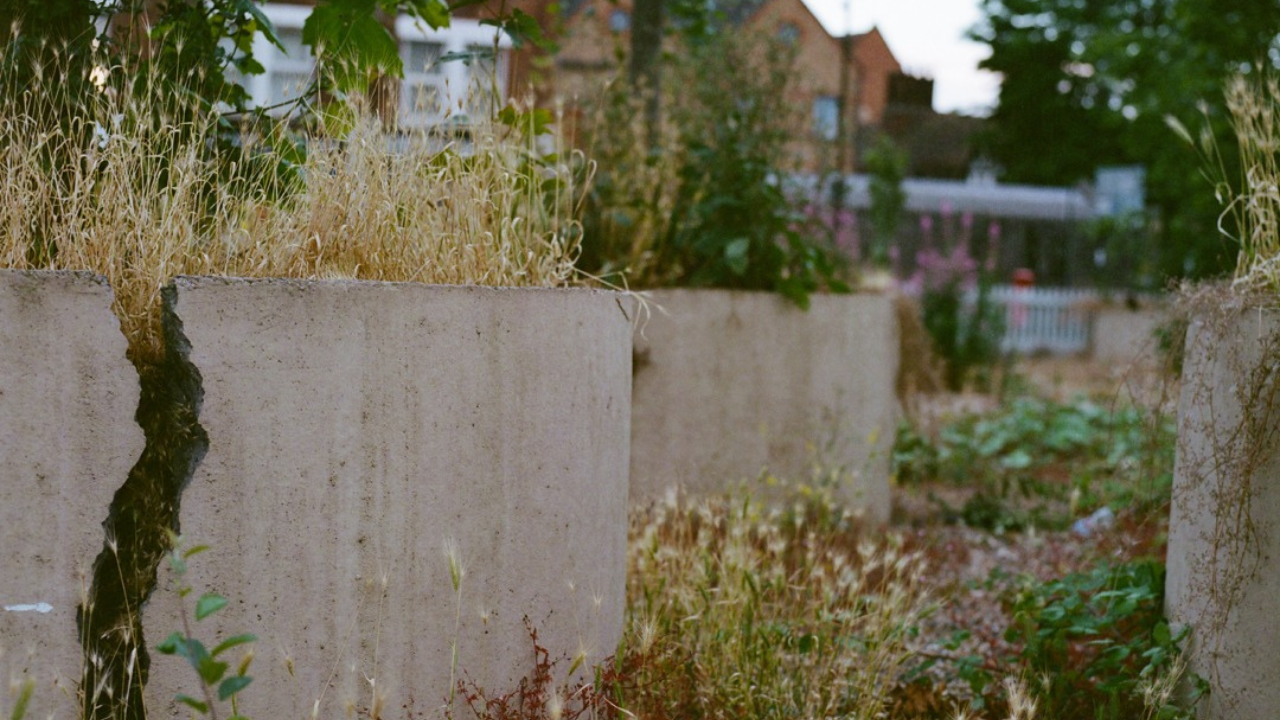 Part of Desire Paths
Part of Turf Projects' current commission series Desire Paths, artist Lina Ivanova invites residents of all ages and backgrounds connected to Croydon to participate in a series of photography and sculpture workshops exploring how we shape and are shaped by the spaces and places we inhabit; our individual and collective identity, memory and emotions.
Having moved to Croydon from Bulgaria with her family back in 2007, in her work Lina explores notions of migration, diaspora, identity, family history, heritage, place and space. Lina will offer a series of community workshops to help guide reflection on who makes up the local community, our place and connection to the spaces of Croydon. All attendees are encouraged to bring along physical personal objects and symbols representing their own identity, stories and lived experiences of the journeys and paths they have taken to Croydon and helped them shape it into a home, a place to flourish and grow in. Participants are welcome to attend all or some of the workshops taking place.
The workshops will culminate in the construction of a site specific installation in a communal space in Croydon, representing a shared common ground.
The project's title, Business is Driven by Quarterly Results refers to the economic and social forces driving both individuals and corporations to strive for prosperity, their identity and culture marking the local area, creating a sense of place and community. This project considers Croydon's multiple layers of jostling commercial and community entities and how power structures can steer individuals' paths and purpose across physical public spaces.
Workshops in the series
Saturday 2 September – Business is Driven by Quarterly Results I – Pathways to Croydon; Croydon Mapping Workshop
Saturday 9 September – Business is Driven by Quarterly Results II – Details Obliterated, Cyanotype workshop
Saturday 23 September – Business is driven by Quarterly Results III – Making Our Mark, Cement Casting workshop
Saturday 7 October 2023 – Business is Driven by Quarterly Results IV – What is Place? Arts Installation & Curation workshop
About the Artist
Lina Ivanova is a London based artist, originally from Bulgaria. Her practice is process-led, multidisciplinary, primarily including photography and sculpture. Lina constructs multi-media installations as a means of negotiating the notion of place. Often rooted in her experience of migration, Lina's practice explores narratives of displacement, family, history and heritage. Found objects, public and private archives and industrial materials inform her exploration into the relationship between background, class and status. Having graduated with a BA in Photography (2015), she co-founded Revolv Collective (2017) and completed a Postgraduate Certificate of Education (2018).
Find our more