Croydon Opens to All
Posted Wednesday 20 September 2023
Guest blog by Charlotte Young
Open House Festival, 6-17 September.
Open House takes place across London every year, but this year Croydon was under the spotlight as this year's London Borough of Culture and the festival was a great hit with visitors and participating organisations alike.
Nearly 90 free events ran as part of Open House in the borough, including open days, guided tours, walking tours, concerts, open artist's studios, choir recitals, children and family workshops, art exhibitions, festivals, and more. Visitors were able to access buildings or places in Croydon not usually accessible to the public.
Highlights from the festival include:
The fantastic volunteers of Kenley Revival gave lively and highly knowledgeable tours of the WWII fighter pens at former RAF Kenley. The pens are some of the country's youngest scheduled ancient monuments.
The owners of Peter Cushing's childhood home aka 'Peter Cushing House' near Riddlesdown generously opened their private home for limited tours, providing a rare and curious insight into the family setting of the actor's early years.
Contemporary cool meets historic grandeur at the recently opened Birch Hotel in Selsdon. Their grand redesign was carefully recounted in a guided tour by Birch's interior designer, Alessio Nardi.
Croydon Astronomical Society opened their Norman Fisher Observatory, which was built on farmland in Kenley 40 years ago. The society's open day included the opportunity to view images picked up by their solar camera so visitors could (safely) gaze at the surface of the sun.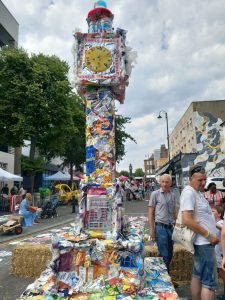 Stanley Arts' wild and wacky Carnival of Invention was a fun-packed day for the whole family, including go-cart races, live punk rock music, crafting sessions, and huge sculpture made from litter collected locally by creative litter-picking organisation Norwood JunKAction.
In the centre of Croydon, the Whitgift Almshouses, Croydon Town Hall, and the archives of the Museum of Croydon all opened for guided tours.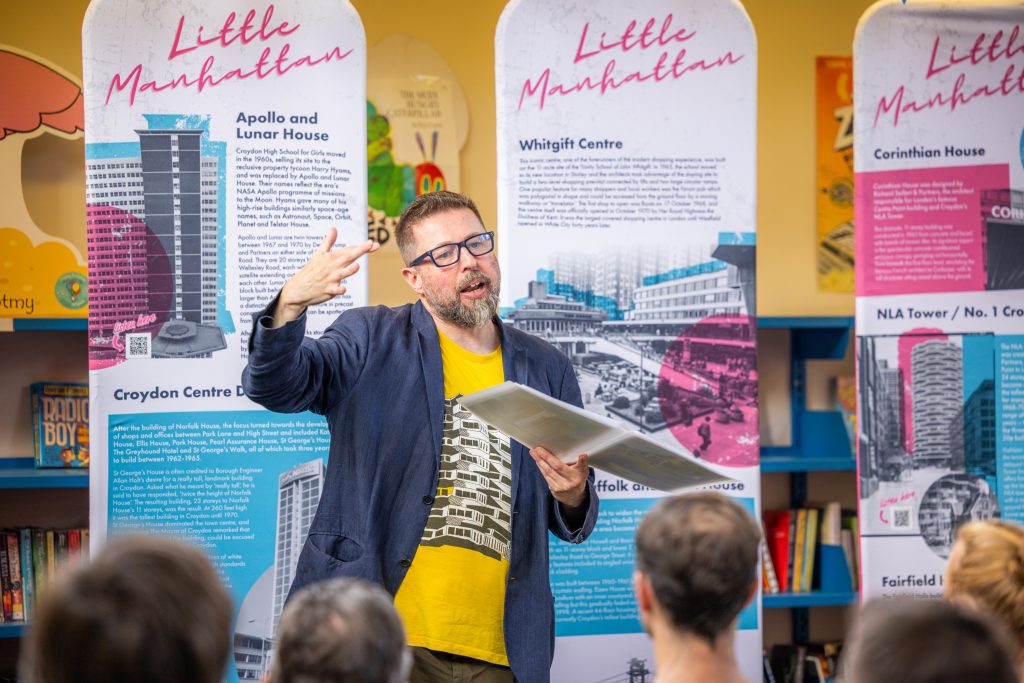 John Grindrod, author of Concretopia and Iconicon, who grew up in New Addington, led walking tours of Croydon's fascinating architecture based on a now-lost set of Polaroid photographs he took on the eve of the millennium. From the 50p building, to the moon-landing inspired Lunar and Apollo Houses, from the remnants of old dance halls and cinemas on North End, to the recently installed Croydon Colonnade by ceramics artist Adam Nathaniel Furman, the tour was packed with fascinating facts and insights about Croydon's iconic buildings.